In Indonesia, Empower Youth for Work will improve employment and entrepreneurship opportunities for young people. It will support equal relations and opportunities for young women and men, and help them raise their voice in decision-making. We aim to improve their sexual and reproductive health rights and reduce overall vulnerability to climate change.
Oxfam in Indonesia has the vision that people in Indonesia will live equitably and free from injustice of poverty, enjoy their rights, and are resilient in times of disasters. We believe in a world without poverty and that Oxfam can have a meaningful impact in Indonesia when we link up with strategic allies that are capable of empowering poor women and men and their organisations to become frontrunners in overcoming poverty, vulnerability and inequality.  Oxfam in Indonesia and its partners are part of a global movement that is capable of creating lasting solutions for poverty and inequality. Women and girls are at the heart of all we do and Oxfam strategically supports them. We believe that women, together with young people, can be the champions of change in their own lives, in that of their families, communities and in the society as a whole.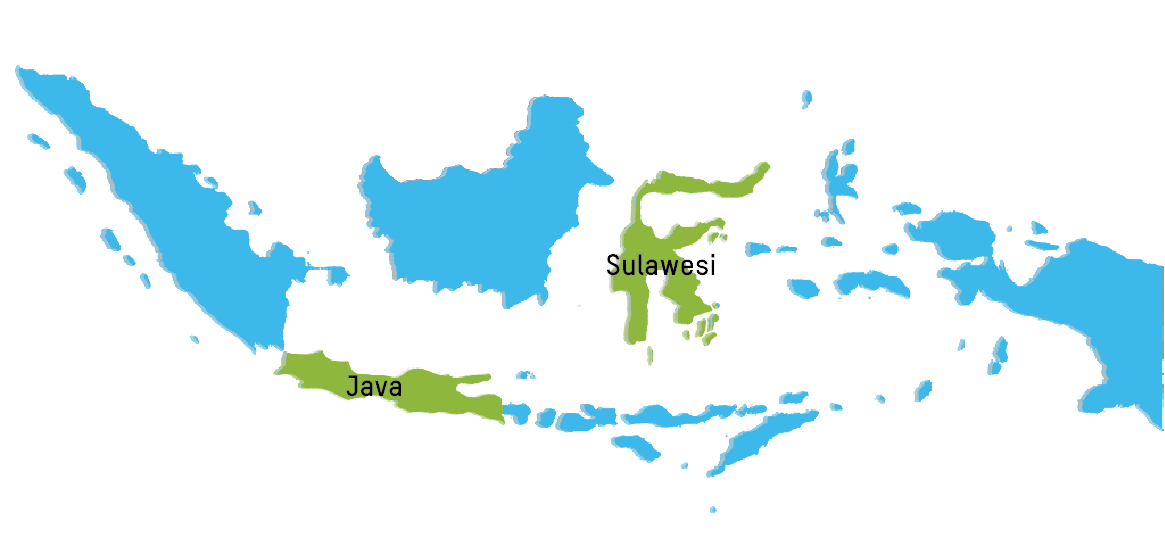 In Indonesia, Empower Youth for Work focuses on two islands: Sulawesi and Java. In the targeted provinces over 10% of the population live under the poverty line. South Sulawesi has abundant sea-based natural resources, but does not maximise these to create jobs and employment that can attract youth. West Java has the highest unemployment—1.7 million, 60% of which are junior high school graduates—despite being located near the capital city of Jakarta. Given the untapped potential of local natural resources we will strengthen opportunities in markets based on these resources, such as seaweed, coastal tourism and fishery.

For real change to happen, we address the causes of the gendered exclusion of young people from economic participation. We will develop new models, improved practices and policies that will last long after the programme ceases and which will lead to productive and decent employment in sectors that promote climate change resilience. Changes seen will include increased access of youth to training, business support services and finance. In addition they will have improved sexual and reproductive health and rights, and connect to youth coalitions and networks.