A dream come true– Rumana's story
When she was a little girl, Rumana Akter dreamed of running her own business. Now aged 28, she has fulfilled her ambition with the support of the Empower Youth for Work project. Rumana, who lives in Barishal with her husband and two children, tells her story.
"Being a woman is more of a problem than being a youth. I lost my father at an early age and  got married when I was just 16. But with my husband's  support, I completed my Higher Secondary Certificate. Most young people, especially girls, cannot finish their education because of poverty and early marriage."
Rumana became a mum and a housewife, but when she heard about the EYW entrepreneurship training, she knew it was a chance to follow her dream –even if that meant going against society's expectations.
Ignoring the critics
"When I started the training, I was 25. In rural areas, this is not considered young for a woman. People said I should be focusing on my children, housework and husband–not on the training and social activities. I never took these words seriously because my husband and children encouraged me a lot. After the training, the project gave me cash support to start my business. This was very important, because getting a loan isn't easy for young people, especially women. EYW youth groups and WAVE Foundation [EYW partner in Bangladesh] are working with banks to make the process more youth friendly."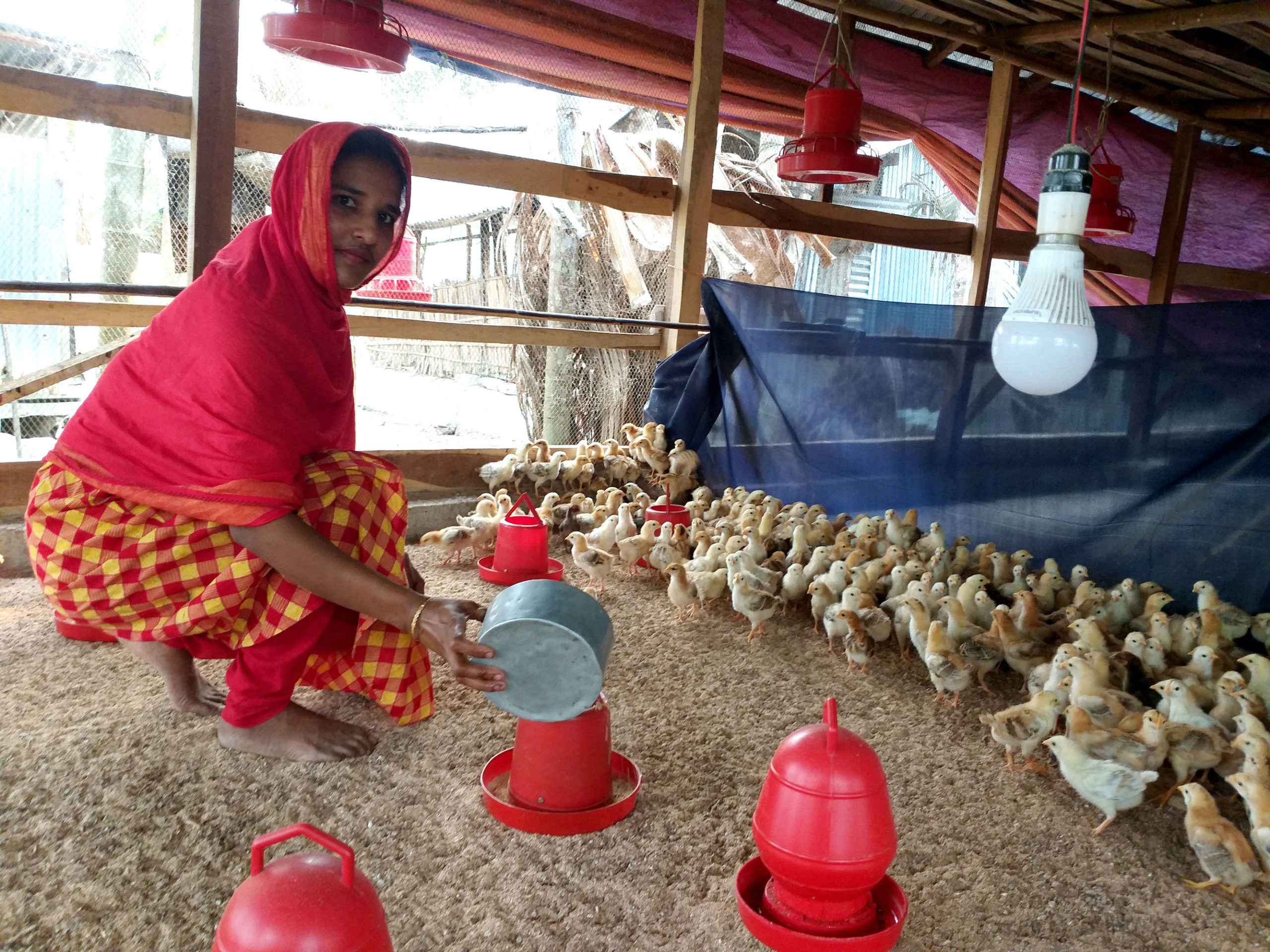 Rumana now has her own poultry, fish farming and vegetable business, and even employs two part-time workers. She sells chickens, ducks, fish, eggs and vegetables, earning a monthly income of around 15,000 BDT. After calculating her profit each month, she puts it in the bank for reinvestment in the future. Rumana emphasizes that the benefits of her business aren't just financial. "People know that I'm the owner of this firm," she smiles. "I can contribute to my family income and take care of my children's needs. When I see my profit each month, I feel proud and empowered. I want to inspire other women to do something for themselves and help to make our country economically strong."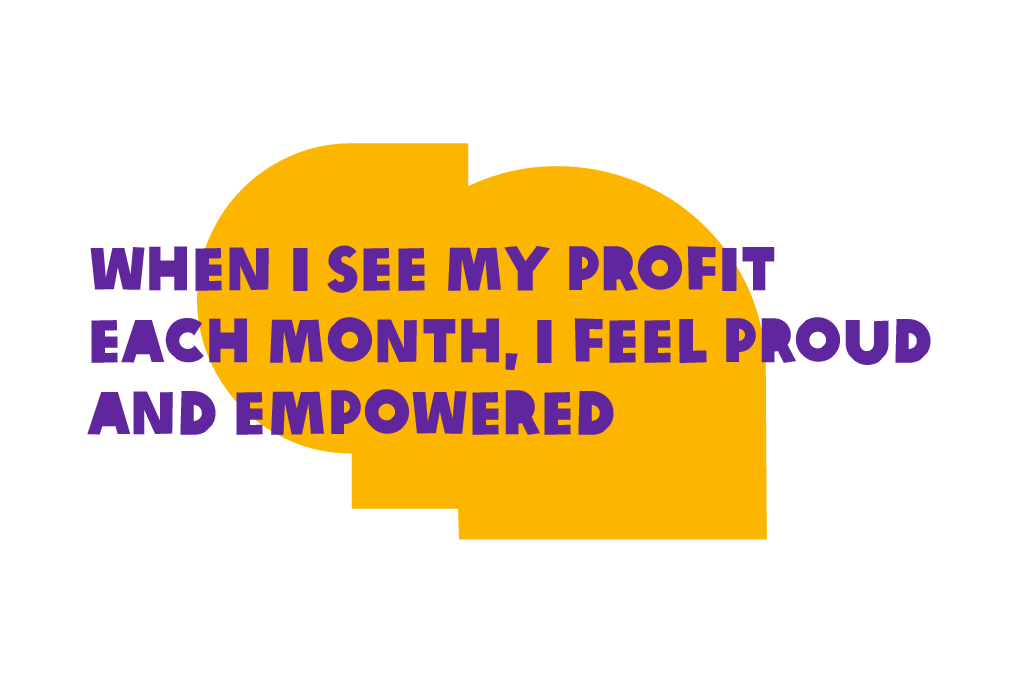 Facing the challenges –together
Rumana admits it hasn't always been easy. In the first year of business, she lost many ducklings due to her inexperience. More recently, the pandemic has brought new challenges. Thanks to the soft skills training, she feels able to deal with obstacles that arise. And her husband is supporting her every step of the way. "As an entrepreneur, I have to deal with different people, so the communication and influencing module was very useful," explains Rumana. "I shared the learning with my husband. He also attended the family discussion, which influenced him to share the household work and support my business."The EYW training helped me to follow my dream. Now I want to have a big firm, where I'll rear lots of different types of livestock. To achieve something, you have to work hard–you can't depend on others to change your fate."