Oxfam embraces innovation by creating different partnerships and building on current structures. This programme approaches the problem of unemployment for young people with a strategy of building on expertise, a thorough analysis and finding solutions with the key stakeholders. We are particularly excited about using:
The human-centred design approach to improve training materials, making them more youth-friendly, market-based driven, interactive and suitable for a variety of formal and informal settings (e.g. gamification, video, mobile phones). We are currently working with the following organisations to help us in this process: Proportion (Ethiopia and Bangladesh); Butterflyworks (Indonesia) and White Rice (Pakistan). This process enables co-creation with local stakeholders of viable social enterprise models to allow the ongoing delivery of training and business support services to reach rural communities, supported by business strategies for sustainability;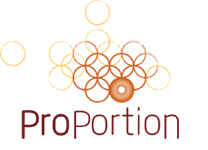 The E-motive learning methodology to research techniques that have worked in other contexts to promote rural entrepreneurship for young women. Once the best cases are identified key stakeholders within the project visit and learn from best examples in order to ensure that best practices are implemented;

Youth 'community reporters' to capture real stories used by mainstream media outlets and social media to support youth-focused programming with a social message;
Roadshows to extend the outreach of existing training providers;
ICT services to link youth producers to buyers, increase access to weather information, support early warning, promote social networking and provide job services;
Collaboration between youth,

public and private sector service providers in the design of vocational training, apprenticeship schemes and business support;
private and public sector actors in identifying risks affecting youth and the joint design of intervention responses;

Innovative Monitoring & Evaluation methods measuring impact as well as rigorous quantitative research with participatory techniques, using ICT to support data-gathering
Innovating within Oxfam, partner and youth teams on new ways to ensure women's equality and getting boys and men to push this agenda;
The Gender Action Learning System (GALS) to promote gender equity within communities.