Building a better future, brick by brick- Muhammud´s story
Muhammud Mussie lives in Shinile town of Ethiopia's Somali region. The 26-year-old is chairman of Hormuud Cooperative, which was set up by a group of young people in 2018 and received funding and support from EWY to start a brick-making business.
"Before we set up the cooperative, most of us were unemployed," explains Muhammud. "There are few job opportunities in our town. At first, we planned to start a poultry farm. We did a market assessment and found out that there are already lots of poultry farms in Dire Dawa [the nearest big city], so we realized there would be a lot of competition."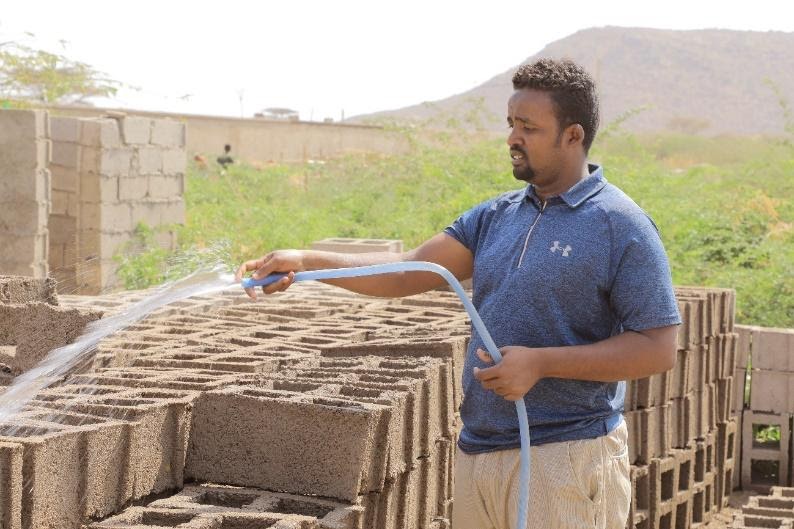 A gap in the market
The group's research also revealed a high demand for a hollow type of brick in the fast-growing town of Shinile, with a large hospital under construction and several new apartments planned. They decided to produce hollow bricks for sale to the construction industry. EYW provided a loan to get them started, and production began in September 2019.
"When we started our cooperative had 15 members, but today there are just five of us, including one woman," says Muhammud. "Many female members dropped out due to marriage and family pressures," he continues, highlighting the even bigger barriers that young women face to earning a livelihood.
Strength in unity
There have been challenges along the way, but today the enterprise is going from strength to strength. The remaining five members have formed strong bonds, and their market predictions have proved correct. Demand for their bricks is high, including from government and private construction sites. Young peoples' incomes are growing – and the future looks bright.
"Currently we sell around 400 bricks a day for 10-13 Birr, depending on their design and quality," says Muhammud. "We have opened a mini-supermarket, and we also plan to start a shop selling construction materials." So far, the cooperative has created two permanent and 10 temporary job opportunities and looks set to expand in future.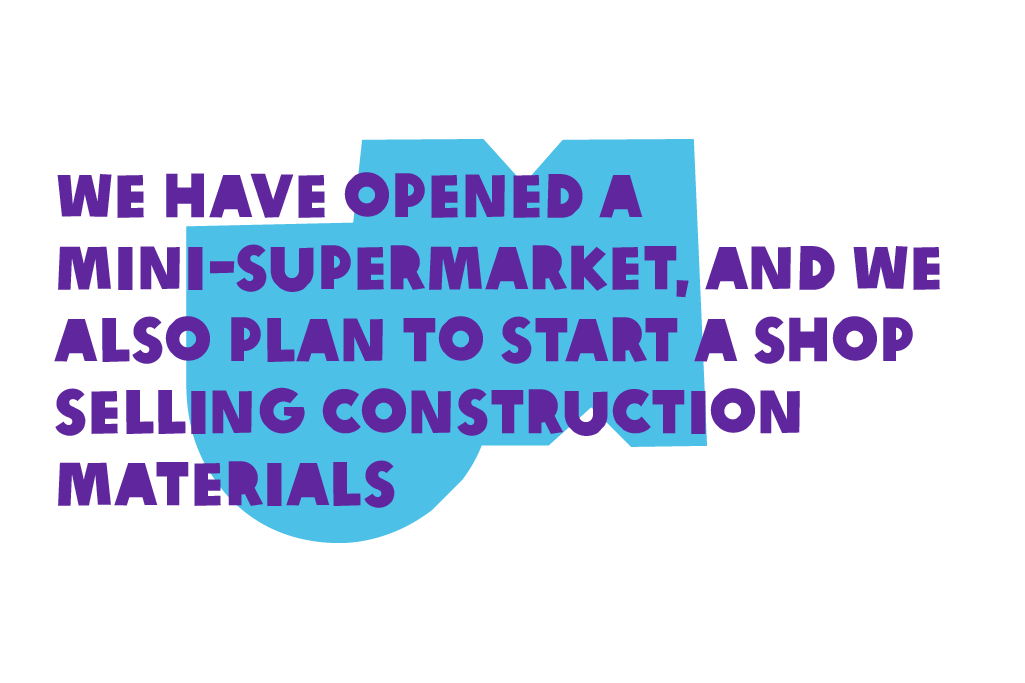 Muhammud and the group have shown that by working together, and with hard work and perseverance, they can leave poverty and unemployment behind.
To learn more about Loan Guarantee Fund, Click Here