Driving change in rural Ethiopia
In Ethiopia, the EYW team is using an innovative approach to bring business expertise to young entrepreneurs even in the most remote rural locations.
Many young people in Ethiopia are motivated to start their own business to diversify their incomes, instead of relying only on farming. This is no easy task however, as they have very little business knowledge and are often unable to access micro-credit, training and business development services (BDS). This is even more of a problem for youth in remote villages, far away from the training centers and colleges that provide such support.
A unique solution
The EYW team in Ethiopia is piloting an innovative solution to address this challenge – bringing mobile BDS and training support direct to youth-owned SMEs, with the help of two specially kitted out, brightly colored four-wheel drives that can handle the rough rural roads. More commonly used as ambulances, following their EYW 'rebrand' these vehicles now resemble mini-classrooms on wheels, and are equipped with an amplifier, whiteboard, video equipment and mobile WiFi hotspots for remote training support.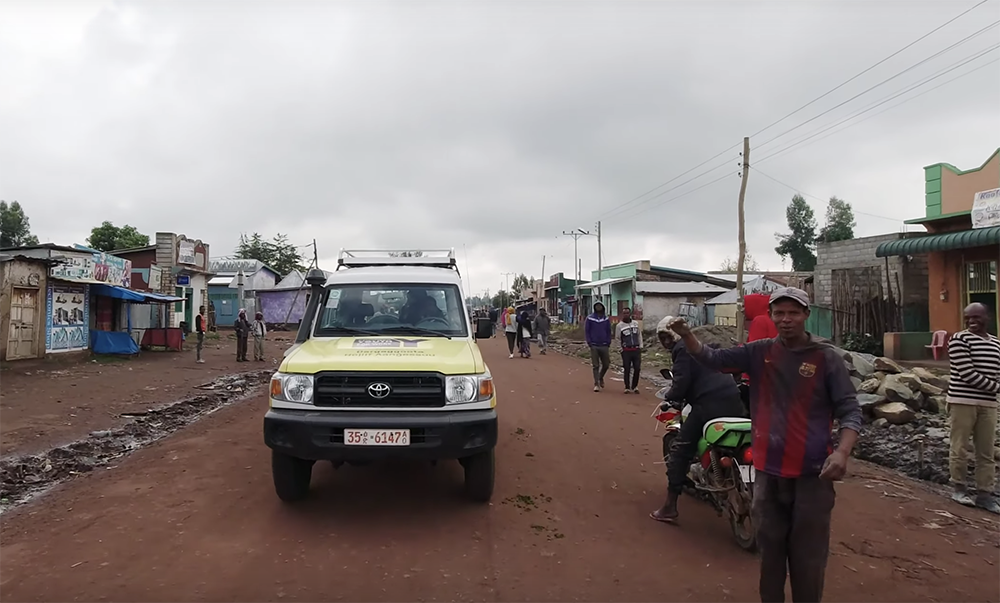 As well as attracting attention wherever they go, the mobile business development units are bringing vital business support and solutions to young people far and wide. The training is facilitated by the Enterprise Development Center and also covers vital messages on social change, gender and health. EYW is also exploring the best way of incorporating climate change issues into the BDS programs.
We have the technology…
To make sure that young people get exactly the right support, the team train local volunteers to conduct BDS needs assessments in their villages, which involves visiting young people in youth groups, asking what support they need, and collecting their responses using tablets. To date, 12 volunteers have learned received training on conducting an effective BDS assessment. The data is then uploaded using the vehicles' WiFi hotspots and sent online to the EYW team in Addis Ababa.
A EYW team member explains what happens next: "Based on the needs of each group, we create an expert profile... The different ministries and vocational training centers help us find the most suitable expert, who then travel to the villages to train the youth."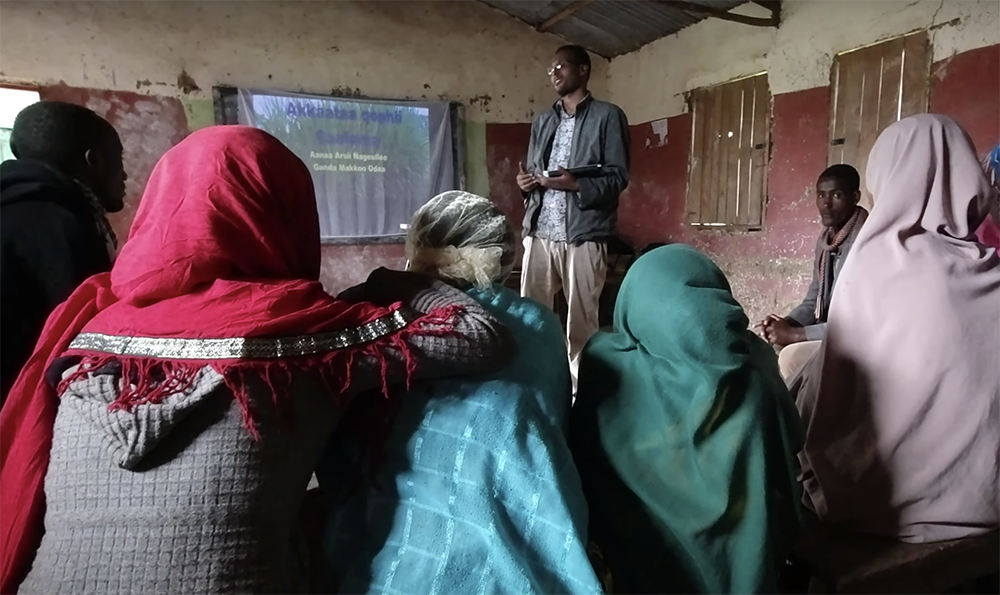 Using video to reach more youth
In Arsi Negele in Oromia region, Human-Centered Design consultant ProPortion developed a video with EYW to showcase the mobile BDS service delivery. They suggested that if experts travelling to the field were equipped with video-based training modules, they could have an even bigger impact on the youth groups, as well as reaching more young people. As a result, a video-making training was given in Kofele town for seven staff of both the Rift Valley Children and Women Development Organization (RCWDO) and local government, with a focus on using video to provide small and medium-sized enterprises (SMEs) with BDS.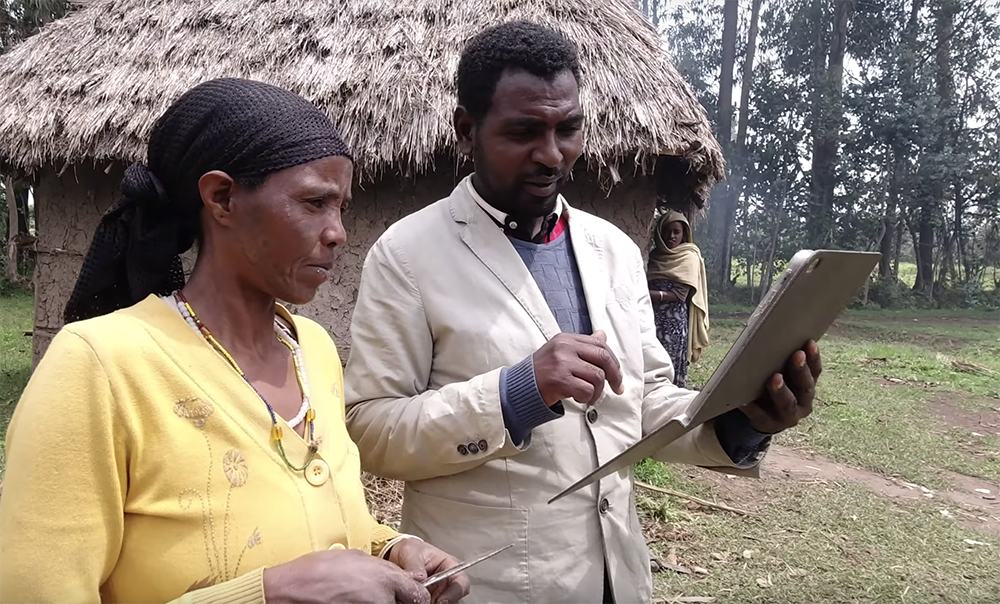 "Video-assisted training is very important to see how things are done in practice," explains one of the training facilitators. "We have limited logistics to reach all the groups. So having volunteers who show our answers videos is very convenient for us. We can impact more youth."
The approach is proving very popular and effective with the young people. As one youth group member put it: "This is a very important method of training. I am very thankful to those who recorded those videos and provided this type of training. They are helping to make us productive and repay our loans."
Watch the mobile BDS in action in rural Ethiopia in the video below.