"I will open the door to people's fortune"- Devi´s story
Yusdevitasari – or Devi to her friends –lives in Barru in South Sulawesi. As a graduate in nutrition science, Devi felt a little self-conscious when she first got involved in the EYW Youth Hub's training on tourism and entrepreneurship. But something clicked, and today she is one of a group of young people running a business to promote and sell the region's produce.
Devi's vision
Asked about her dream for the future, Devi doesn't miss a beat. "I want to have my own business. I don't want to work under other people. If possible, I will open the door to people's fortune." This determination has driven her to develop Sibatang, an online marketplace which she set up with friends after they received training from the EYW project. Devi returned to Barru after graduating from the Makassar Health Polytechnic.
She set up her own business at home, making and selling a popular local snack, using her expertise in nutrition to devise a healthy recipe. She says: "Because I had studied nutrition, I made meatball aci made from kelor leaves and carrots, so they contain lots of vitamins." With a thirst for knowledge and on the look-out for new opportunities, Devi was very interested when a friend asked her to join the EYW training on business skills and tourism. She admits that she felt a little awkward at first: "I only know  about health science, then suddenly I am learning about tourism! But I was happy because I could learn new things and understand more about business." Devi and the four other training participants helped set up the Youth Hub–and started thinking about how to put their new skills to work.
Turning a crisis into an opportunity
According to Devi, the Covid-19 lockdown gave her valuable time to reflect. "At first, I just worked from home. I started thinking about what is needed, what could be useful?" She and the other youth had observed that there were many producers making local products, but their marketing was undeveloped. "There are many small businesses. But no one was bringing together all the products in the same place, and people didn't know where to buy typical Barru souvenirs," Devi explains. Thus, Sibatang was born –a market place to promote and sell products from local businesses in Barru, bridging the gap between local producers and potential consumers. For Devi, it naturally combines her interest in food and nutrition with the entrepreneurial skills and tourism development she learned through the EYW training.
She hopes that one day soon, people who want to try a local product or buy a souvenir from the area will immediately think of Sibatang. "Sibatang is from the phrase ma'bulo sibatang in the Buginese language, which means working together in unity. It can also be a kind of cooperation," Devi explains. This spirit of collaboration is exemplified by the way the company brings producers together to benefit them all –and by how the young people work together to share the workload.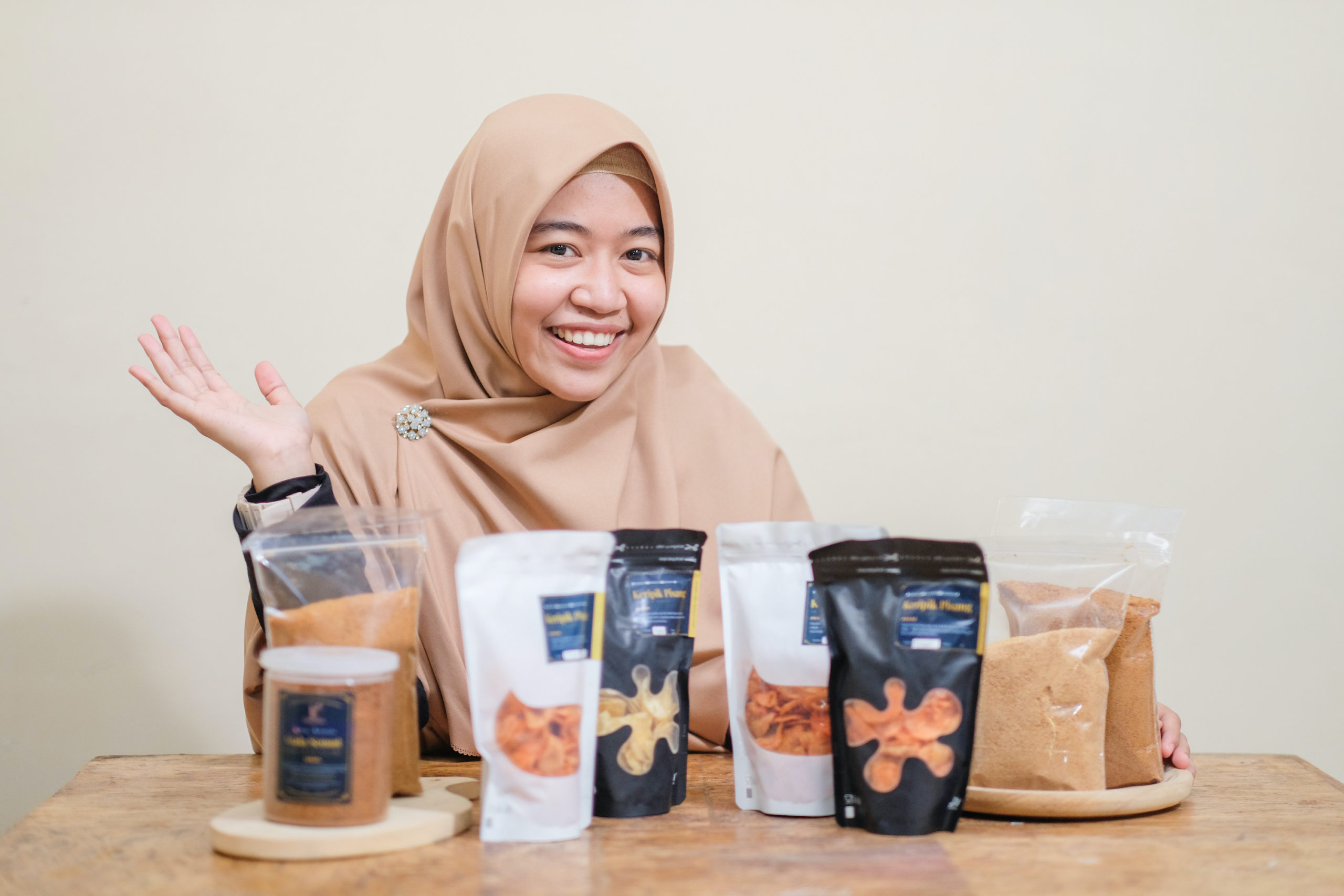 Spirit of collaboration
Sibatang is already working with eight local business and has successfully marketed a range of local products, including processed fish, mushrooms, banana chips, forest honey, tote bags and drum sinks. The team are still looking for more local businesses that are willing to collaborate and can meet the company's high standards, which are vital to its reputation: "We implement Quality Control," says Devi. "We survey the place of production–it has to be clean, and the packaging has to match our standards."
Devi is in charge of managing finances, but team members have to be flexible, given that everyone has other work and family commitments. She admits that this can be a challenge: "We all have our own activities and work. It's hard to manage our time. Usually, the work is done by those who are free. That's why our timeline is sometimes delayed." Despite the obstacles, the young entrepreneurs continually strive to innovate. This can mean developing products that retain their traditional character but appeal to a wide market. Devi gives the example of baruasa cake: "The cake usually is in the shape of a large oval or round. We want to make it smaller so that it can be eaten in one bite. We also make it more attractive with the packaging."
Devi's message to other young people 
Apart from being busy developing Sibatang –with a team that Devi admits is now more like a family– she also continues to develop her own business making meatballs and other nutritious snacks. Devi is very grateful to have had access to the Youth Hub and the EYW training, and hopes that other young people will have similar opportunities. Her message to them is this: "Let's study so that we know more. We need the knowledge before we can start moving. Let's learn new things, so we are not stagnating in the same spot."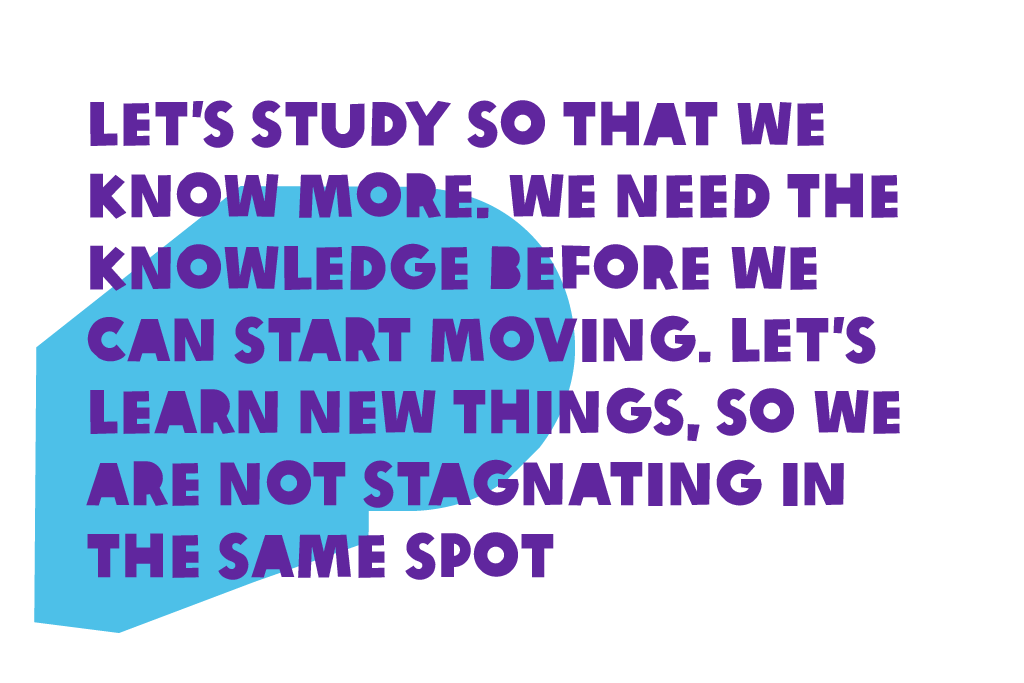 To learn more about the Youth Hubs click here