Mentorship: a lantern of hope
Many women in Pakistan want to master the world by starting a business. 86% of them are eager to learn new skills, preferably in the non-traditional areas of work. However, taking the few first steps can be extremely challenging. One way of making it easier for young and aspiring entrepreneurs is by linking them with mentors. Mehvish is guiding the way.
Mehvish is one of the first female mentors in Pakistan. She runs her own social enterprise called GharPar, which literary means 'At your doorstep'. The business offers online customers an efficient way of selecting and receiving a beauty service in the comforts of owns home at their most convenient time.
Before being able to launch GharPar last year September,  Mehvish had to convince others to help her set up the business model she believed in. She pitched the idea to a startup. GharPar was to collaborate with underprivileged women by training them in technical beautician skills. Once empowered the enterprise would provide lucrative economic opportunities, enabling women to become self-sufficient by running their own independent at-home services.
73 women, mostly victims of gender-based violence, were trained. Initially, it was challenging to keep the women engaged. The training was demanding and advanced in order to provide them with a specific set of skill to ensure a sustainable business model. Over time, more and more women realized the benefits, as they became the main financial support of their families. It made them feel empowered, independent, and confident.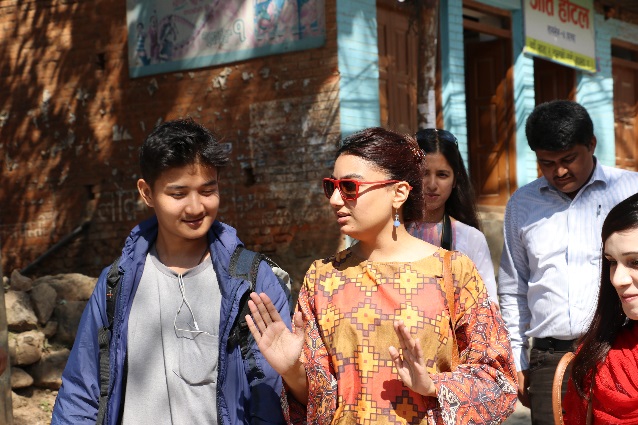 Becoming a mentor
Pakistan is the fifth most populous country in the world. Of the population aged between 15 and 24  years old, between 25% to 40% of young people are unemployed.  The Empower Youth for Work programme focuses on providing skills, empowerment, and advocacy to empower youth to work.
To empower entrepreneurs, the idea was to let young people come up with their own business initiatives and then let them compete to find their grounds. However, the team soon realized that the described approach would not work in the rural context. Youth needed guidance at the initial stages of their concept development.
Inspired and impressed with Mehvish's work and commitment she was invited on a learning exchange to Nepal  to deepen her knowledge on empowering young rural women farmers. Upon return Mehvish voiced her intention to advise and advocate to empower youth for work.  "Changing the mindset of both youth and their parents is challenging and requires right collaborations, but it is something that should be done" Mehvish says. She believes in the ways of working by Oxfam and partners as forces for change in her country.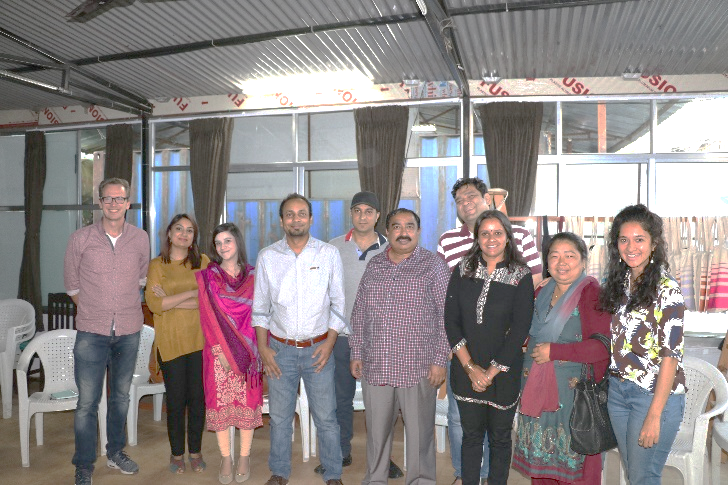 "Having support, that voice pushing you towards the right track is a much-needed support system which any person needs when they are new to the business arena"-Mehvish
Inspiring urban and rural youth
Mehvish also holds talks at institutions and universities. So far she has had more than 150 young people listening to her story. She strongly emphasizes young and aspiring entrepreneurs to become aware of their potential and how important it is to explore one's purpose in life. Furthermore, Mehvish wanted to convey a clear message on how a positive approach in life can be the key in finding the right path leading to sustainable success.
Especially many young women approach Mehvish with questions on how to start a business. They want to know more about steps that they need to take in order to achieve their dreams of becoming entrepreneurs. Mehvish not only provides them with basic information but also offers custom made mentoring services. Sometimes given on a one-one basis, other times it is a group effort, depending on the request.
The talks delivered by Mehvish not only inspire youth but also create an environment in which Oxfam and technical partners can reach out to young people. Making it possible for the youth to start their own entrepreneurship journey with the rights skills.