Our vision of a youth-led climate-smart village
The Empower Youth for Work project's first ever 'climate-smart village' aims to create work for young women and men in climate-vulnerable areas. This will help the community to adapt to and mitigate climate change – and develop a model that could be scaled up across the region and beyond.
Putting youth in the driving seat
The EYW project in Bangladesh is starting work on an exciting initiative that will tackle climate change as well as youth unemployment, by developing a climate-smart village model. Working with research institutions, rural youth and community members, the climate-smart village will create and support youth-led enterprises that promote climate-smart products and practices such as resilient agriculture, alternative energy, green buildings, and efficient and safe use of water.
The initiative will give young people the skills and confidence to take climate actions, raise awareness and motivate their community to adopt climate-smart behaviours. In June, the village of Gangarampur of Batiaghata Union, in the climate-vulnerable district of Khulna in southern Bangladesh, was selected to pilot the project.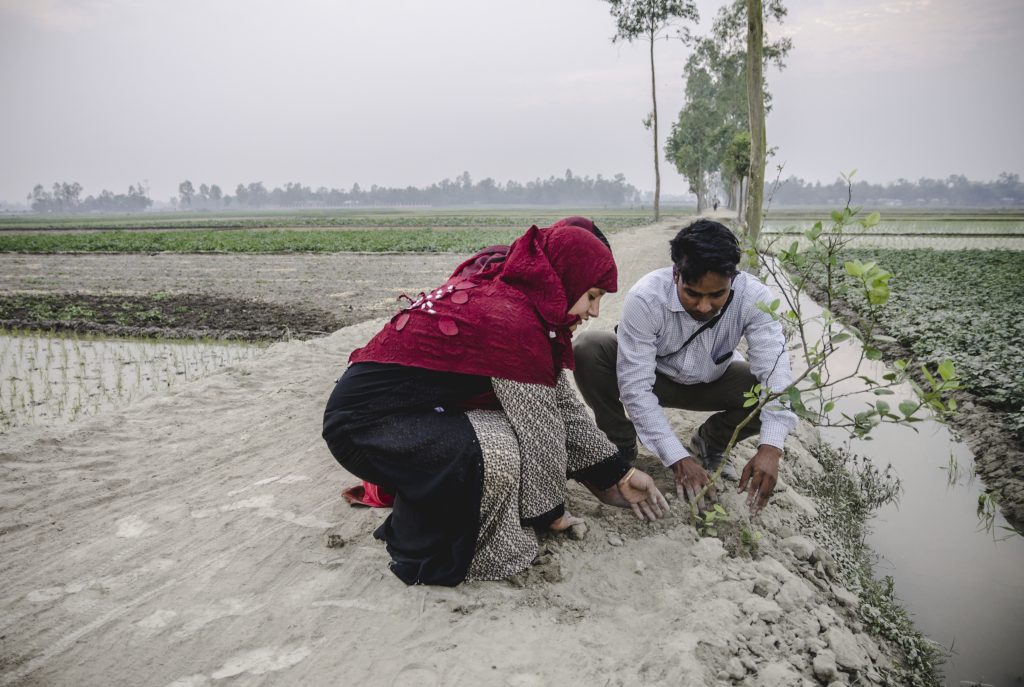 Why this is so important
Bangladesh is one of the most climate-vulnerable countries in the world. As a highly-populated country with widespread poverty, it has a history of climate-related disasters that have claimed millions of lives and undermined development gains.[1] With 60% of the labor force involved in agriculture and 70% of the rural poor depending directly on the land, the vast majority of Bangladeshis are very vulnerable to the impacts of climate change.
Toma Saha, EYW Project Officer, explains how the initiative will address climate change and create a range of opportunities for young people to gain skills and earn a living:
"Some people will get involved in technical activities, e.g. in solar power, others will be involved in marketing and some will develop linkages with the banks, as banks are providing 'green loans' to support such initiatives. We will help young people to develop business plans as well as providing training in technical skills. We are planning to involve youth from the very beginning, so they can learn by doing."
I dream of a group of young climate leaders who will be climate heroes in their area. What makes me especially happy about this project is the potential of agency creation, economic engagement and policy-level advocacy through climate actions.
The future is green…
In Bangladesh, nearly half the population is under 25 years old. Women and young people are often those trying new approaches to adapt to climate change, yet they tend to be excluded from decision making. Empowering young people, including young women, is therefore critical for ensuring social and economic development, addressing climate change, and tackling poverty and inequality.
The climate-smart village initiative will include young women and men in decision making and enable them to lead the research, development and scale-up of the pilot. They will be supported to grow as leaders in their communities, improving community commitment to the project in the short term, and ensuring sustainability over the long term.
As Toma explains, the first village will provide a model to inspire change elsewhere: "Right now, the plan is to develop the concept in one village, so that village becomes climate-smart, and then scale it up in other project areas. We also aim to develop a partnership with the government so that they can help scale it up in other regions."
The climate-smart village initiative ultimately aims to bring about behavioral change in the community, with young people leading the way. It will also aim to influence changes in policy to promote investment in and widespread adoption of climate-resilient technology and practices.
While still in its early stages, Toma has a clear vision of the impact of the climate-smart village model on young people and the wider society.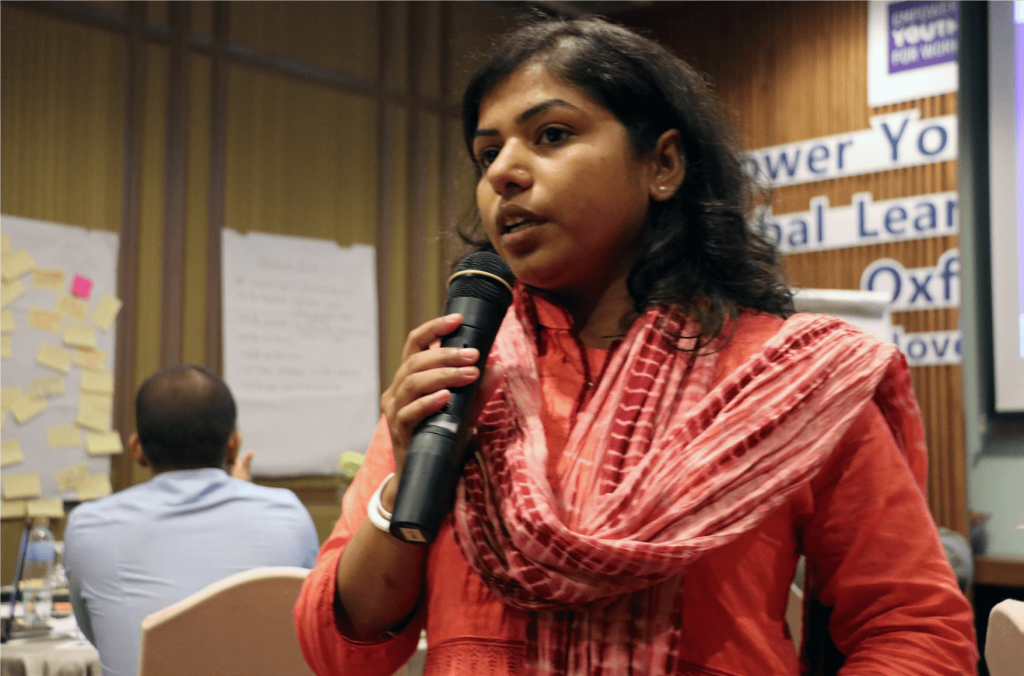 [1] The Probable Impacts of Climate Change on Poverty and Economic Growth and the Options of Coping with Adverse Effect of Climate Change in Bangladesh, General Economics Division, Planning Commission, Government of the People's Republic of Bangladesh & UNDP Bangladesh, May 2009.