During the second year, the Empower Youth for Work project in Pakistan achieved various milestones. The rural innovation hub was launched and has among others organized a successful job fair and a competition to select business ideas that receive technical and financial support. Trainings have been ongoing and service packages packages around job readiness, micro-business establishment, climate resilient farming and business development support were implemented by young master trainers and youth group members. The Pakistan team also developed collaborations with external stakeholders.
Key achievements
EYW built the capacity of 7,383 young people (4,573 girls and 2,810 boys) on life skills, job-readiness, microbusiness and climate-resilient farming. 2,575 influential community members (e.g. teachers, religious leaders) were engaged with the project.
Pakistan's first rural incubation centres or 'Innovation Hubs' were established in both project districts. Through a business competition – the first of its kind in project areas – 10 start-ups were selected and incubated at the Innovation Hub. 3 young women initiated their own climate-resilient farming businesses and 1 secured a loan for the purpose. 1,000 young farmers received customized agriculture kits to enhance crop production and safety at work.
Strong collaboration with government departments, ministries and educational institutions resulted in several strategic partnerships. We worked with: Punjab Chief Minister's Special Monitoring Unit (SMU), Provincial Ministry of Youth (Government of Punjab), Media House (Media 360) for mass media campaigning, Sindh Agriculture University and Women and Youth Development Organization.
If you exclude 50% of the talent pool, it's no wonder you find yourself in a war for talent
–Theresa J. Whitmarsh, Executive Director of the Washington State Investment Board
Empowered youth reviewed the Punjab Youth Policy and presented a charter of demands to the Provincial Youth Minister at a youth peace conference. The 'Clean & Green Pakistan' environmental campaign was successfully launched in Layyah district. It aims to create awareness about climate change and its impact on rural communities, with a focus on planting trees and reducing the use of plastic bags.
Child safeguarding mechanisms have been implemented, a complaints redressal mechanism established, and the law on protection of women in the workplace enforced in partners' offices and Innovation Hubs.
Innovation and pilots
We tested an innovative model of training young people as 'master trainers'. 60 youth were trained on life skills, microbusiness, basic computer skills, CV writing and fundamental concepts of climate-resilient farming, and will now train other youth in these skills.
EYW organized the first job fair in the history of Layyah district. 67 young people were interviewed by representatives from the private sector and 23 were recruited for various job opportunities.
The Innovation Hub in Layyah is demonstrating a climate-friendly approach; the building runs solely on solar energy and the Hub promotes use of organic products.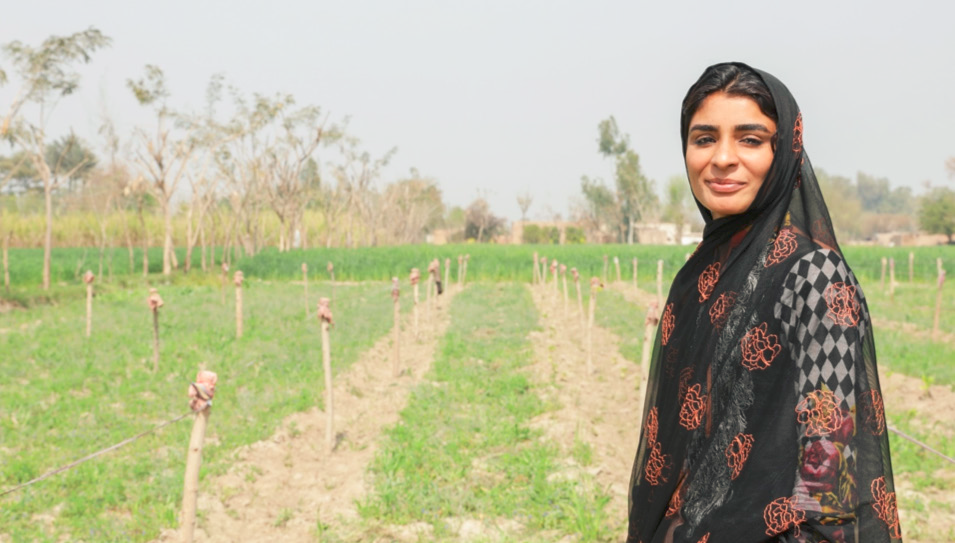 Challenges and risks
The need to gain permissions/certification for project activities from the provincial government and law enforcement agencies in Layyah was a complex and time-consuming process. Staff turnover among partners impacted the project pace. Partners are new to the project areas and need time to build trust and rapport with the communities and public/private agencies.