Rising to the care work challenge in Pakistan
To mark International Women's Day 2019, with its global theme of 'Balance for Better, Oxfam's Empower Youth for Work programme in Pakistan collaborated with a popular social media blogger Syed Muzamil Hasan Zaidi to raise awareness about the unequal distribution of care work.
Muzamil is a social activist who is well known in Pakistan for his viral videos with an overarching theme of 'doing good', spreading messages of kindness and hope. He has featured in over 200 blogs and in newspapers including CBS News, Huffington Post and MSN Live, and has also presented on the high-profile TEDx platform, which sparks conversations in local communities.
Leading by example, Muzamil took on the challenge of performing various household tasks that are usually done by women in Pakistan. He shared his experiences through his almost 60,000 Instagram followers, receiving positive feedback from many people who thanked him for talking about a topic that is often overlooked.
This task/challenge you did was eye opening/thought provoking and I really wish and hope that people learn from it.' Female respondent, Instagram
Muzamil challenged other young men to take on household work within their own families and to share their stories with him. He received over 500 stories in response, many of them from women who appreciated the men in their lives sharing these tasks, and who were happy to see the campaign raising awareness about the unequal distribution of unpaid care work.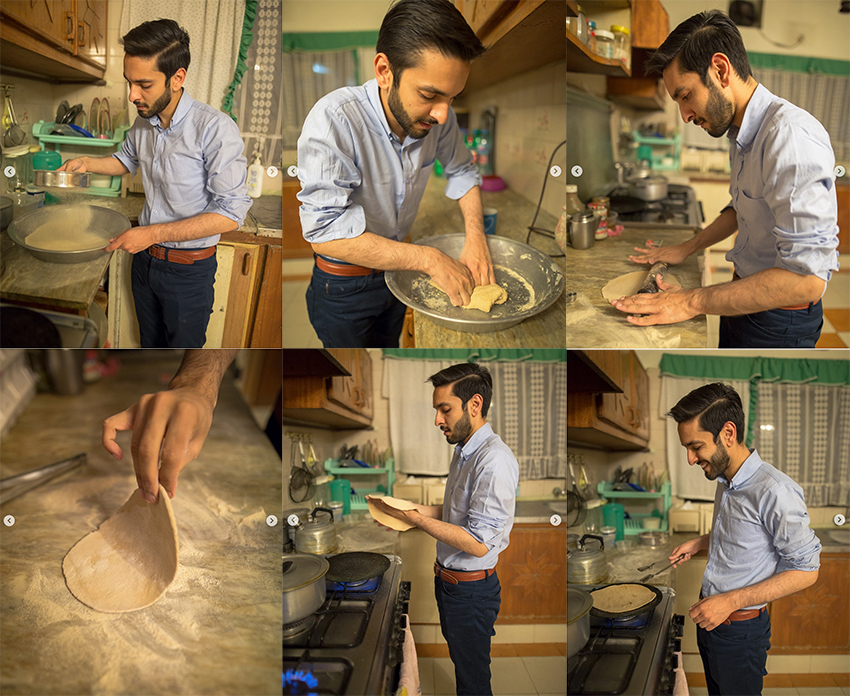 The campaign's message was simple but thought-provoking. Muzamil's post on making roti (bread) was particularly effective in getting people engaged. While there are many household tasks that are typically associated with women in Pakistan, this is particularly the case with bread-making because it is seen to indicate a woman's eligibility for marriage should she manage to make 'the perfectly round roti'. By sharing a man's attempt to make a round roti, the campaign broke a major gender stereotype.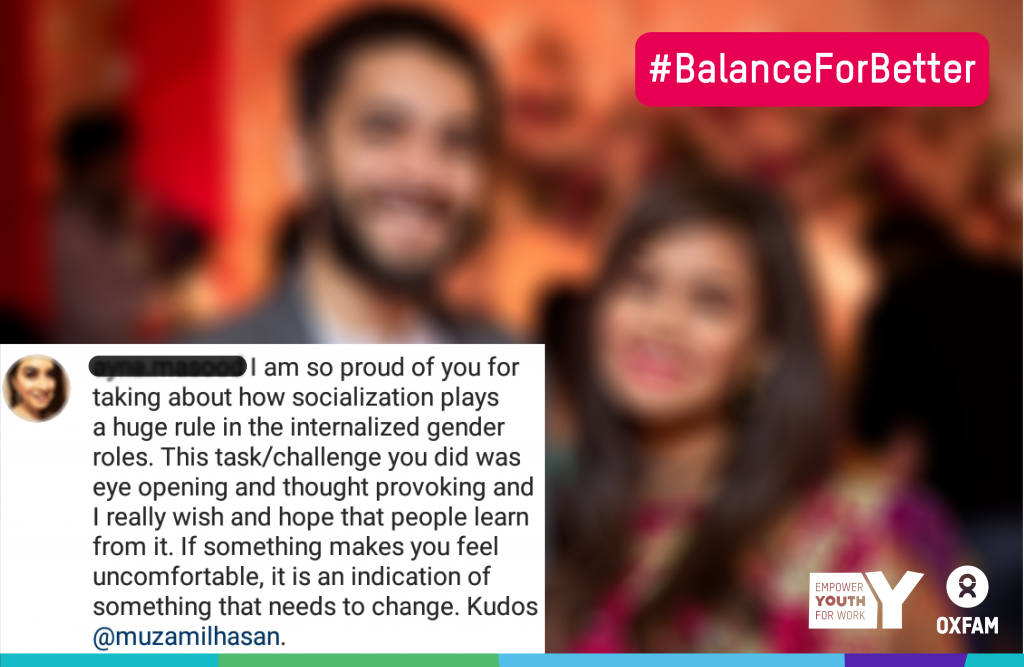 Balanced for better
At the end of the week-long challenge, Muzamil created a short video to share his surprising and fascinating insights. He reflected on the social norms that surround care work – and how by challenging them he provoked an interesting reaction from the audience. He also drew attention to the need for strong male as well as female role models, who understand the value of sharing household work equally and how this benefits the family.
Muzamil left us all with the message that if you are sharing your life with somebody, you can build a home together where this kind of work is balanced for better.