"The project gave me the confidence to follow my dreams" - Sumi's story
Sumi Akter was married off to her cousin when she was just 15. When they separated because of his violent behavior, she returned to her parents in
Rangasree
 Union, 
Barishal
 district. At first, her future looked bleak. But thanks to her own hard work and support from EYW, Sumi is now
 a successful entrepreneur
. She describes her journey to independence.
"In a village, everyone thinks a girl should be married off between the age of 15 and 18, no matter what the girl wants. It takes strong willpower to go against social customs and norms. My parents blamed me for my broken marriage, and nobody thought about what I had been through. Then I heard about the EYW project and took part in the soft skills and entrepreneurship training. This was the start of my new journey.'' 
A passion for fashion 
"After three months' vocational training in a factory, I got a job there. But I realized that I could do this by myself! The project gave me the confidence to follow my dreams. After sharing my business plan with EYW and a bank, I got support to buy more sewing machines. I also took out a loan from a microfinance institute to set up my showroom, S.S. Ladies Fashion Point, at the local market.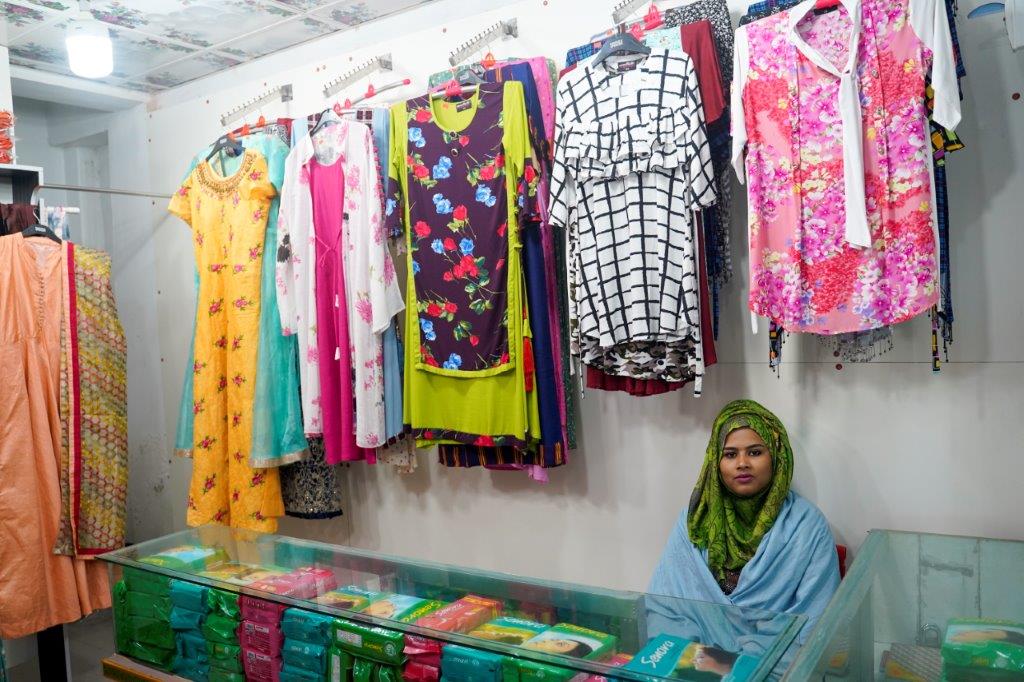 "We take orders from various vendors and regularly check the internet for fashion trends. During the pandemic I had to close the shop and factory, and I paid my workers' salary from my savings. However, after Eid I was able to pick up the business again, and we made face masks and introduced new designs. Now I have four full-time and three part-time staff." 
When Sumi's business first started growing, she realized she needs some skilled employees. So she decided to start her own apprenticeship program. At first, Sumi selected four women from the community and trained them in tailoring and how to run business. Afterwards, she offered a job to two of the women, while the other two started their own business. The initial success motivated her to continue – she has mentored 12 women in total, all of whom are now either self-employed or work in garment shops. 
"My proudest moment" 
"Everyone told me that I can't do business because I'm a woman, and a 'good woman' stays at home. But now people are accepting me as businesswoman and my family are supporting me. Now I want to expand and create job opportunities for other women."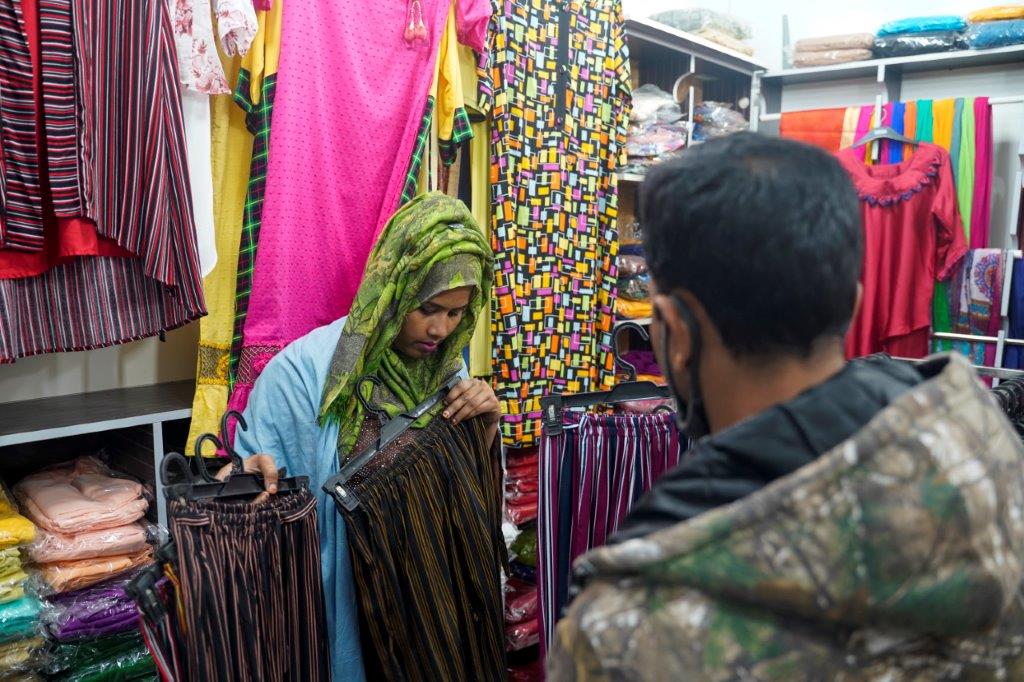 "People recognize me as a role model for youth and women. My proudest moment was receiving the Joyeeta Award in 2019. Getting recognition from the government is a great achievement. My message to other young people is, if you want to do something, you need take the initiative – no one else can chase your dream for you."