Turning a hobby into a business – Gita's story
When the door closed on Gita's plans to study at college, she didn't know where to turn. But thanks to her own creativity and determination –boosted by business skills from the EYW training course –this bright young woman has managed to turn her passion for knitting into a successful business.
Gema Gita Suryana, known as Gita, is 24 years old and lives in Baubauin Southeast Sulawesi. After high school, she pursued her ambition of studying engineering at a private college in Batam. For reasons beyond Gita's control this didn't work out, and after just four semesters she made the difficult decision to return home.
A leap of faith
After returning to Baubau, Gita was unsure what to do next. She had learned to knit in junior high school, and one day she just felt compelled to take up her knitting needles again. She explains: "I started with a bag that I learned to knit on Youtube. At first, the bags I made were bad!" Before long, Gita was faced with a serious dilemma. She was accepted in another college again, this time in Makassar. She decided to take a leap of faith: "On the day that the registration fee had to be paid to the bank, I decided that I wouldn't continue studying. I told my father that I would use it to buy yarn and knitting equipment instead."
The skills to grow the business
Slowly but surely, Gita began to increase the range and quality of her bags, which she sold to friends and relatives. Her knitting skills were improving all the time –all she lacked was business skills that could help her build her brand and market her bags to a wider audience. And that's where the EYW training came in. In January 2020, Gita took part in entrepreneurship training held by EYW's partner, ASPPUK. She says: "I was delighted with the course because it was practical. Everything was explained–from costs to production to marketing. Before the training, I had never thought about those things."
Thanks to the training and mentoring from EYW, Gita now has a vast network of followers who often turn into customers. She has a business license, and her products are already registered with HAKI (Intellectual Property Rights). Gita's business isn't the only the thing that is growing–so is her confidence. She admits: "I used to be anti-social. I was afraid of being asked about college. I was reluctant to join my friends' get togethers. Now I have awakened new confidence in myself."
"It turns out that women can be leaders"
Gita became an EYW Youth Ambassador and learned about gender equality. This proved to be a real eye-opener. "Sometimes people still have a rigid view of women," Gita explains. "But it turns out that women can be leaders. They can be the boss too." Gita's brightly colored bags are becoming increasingly popular –to the extent that the workload can become overwhelming. Now in her third year of business, she has set herself a target of employing others and perhaps renting a work space. Until then, she is hesitant about advertising her business any further, in case she can't cope with the volume of orders. For now, working alone, she can earn around five million rupiahs a month, which means she is financially independent and no longer has to rely on her parents' support. Gita admits that despite all her achievements, young people in this region still face many obstacles to becoming an entrepreneur, including negative attitudes of others. "My boyfriend's parents don't approve of me because I'm not a civil servant," she reflects. "According to them, my business is not yet promising. But never mind–I will prove them wrong."
Gita's message to other young people
As a Youth Ambassador, Gita wants to share her positive experiences with other young people. She says: "The important thing is to enjoy what you are doing. Be focused, consistent and confident. This means you have to keep exploring your skills. There must also be a drive to compete. If there are no challenges, life will be bland."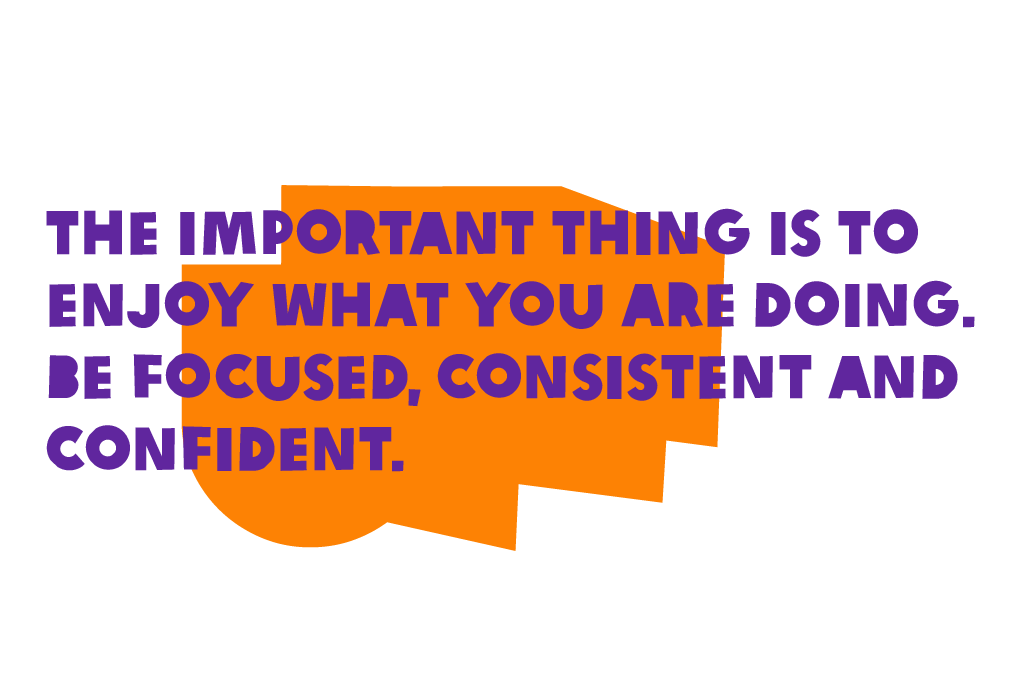 To learn more about Youth Ambassadors, Click Here