"We can build a better world" - Pranto's story
Pranto Mondal lives with his family in Khulna district. The 21-year-old, who has been involved in EYW since 2017, describes how the project has inspired him to make a difference in his community.
"In the past, young people didn't know where to go or how to get information about job opportunities. That creates frustration, and some youth go in the wrong direction. But many young people are now connected with the EYW project and we can do anything, collectively and individually."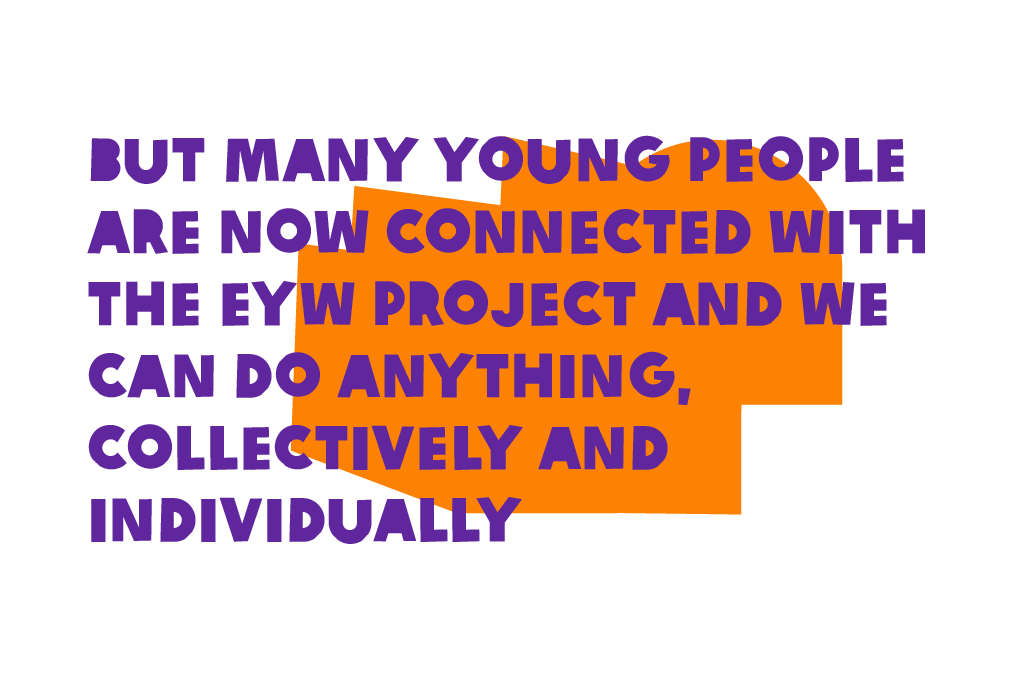 A game-changer 
"The soft skills training was a game-changer for me. I got to know about the rights and responsibilities of youth, communication, and the impact of unpaid care work. Later I became a peer facilitator for the training and I joined the union-level Youth Advisory Board (YAB). "
"The project gives me lot of opportunities to prove my leadership qualities. Sometimes I live up to expectations, and other times I made mistakes and my peers and project staff help me to me to learn from this and do things better. This has helped me to be a better person."  
The EYW theater performances had a huge impact on Pranto. "I saw how people's behavior is influenced by drama. That inspired me to be part of the EYW cultural group. I find it fascinating how audiences connect with the show, then discuss solutions to the issues raised." 
United in a crisis 
"When the pandemic hit, our group activities and cultural activities had to stop, but we worked together to raise awareness, distributed hygiene kits, held group meetings online and trained in Covid-19 response. This united us in this critical situation." 
Pranto has seen a shift in society's attitudes to young people as a result of the project. "Previously, government service providers were indifferent, but now they understand that we're doing something to benefit ourselves and society, their view has changed." 
"The project recognizes that family members, the community and service providers are equally important in creating an enabling environment for youth, especially young women. I have already seen a difference in attitudes because of our influencing activities. But it's just a start – we need to do lots of work to bring positive change." 
"In future I want to form my own cultural group that will work to change social norms in rural areas and entertain people. My message to other young people is that we can change our fate and build a better world." 
To learn more about YABs, Click Here