What is the impact of E-motive in Bangladesh?
Some of the best solutions to empowering communities and tackling poverty and inequality already exist worldwide – waiting to be unlocked! Empower Youth for Work in Bangladesh followed an E-motive trajectory to do just that: an international exchange program on peer learning and best practices around the world. This journey took the Bangladesh team to India to learn about setting up sustainable rural hubs for young women and men. Explore the 'impact story' of this learning trajectory.
To make the rural Hubs successful and sustainable for young people is a complex challenge. The Hubs need to become youth-friendly, provide tools to create job opportunities, and become a community space. Following the steps of E-motive gave the Empower Youth for Work team in Bangladesh a lot of new insights, changes of mindset and international collaborations. They looked into solutions for four broad topics.
Safe mentoring & peer learning models


Safe mobility


Job creation tools


Community space creation
To learn more about the learning trajectory of the E-motive Exchange from Bangladesh and the impact so far, discover the impact story.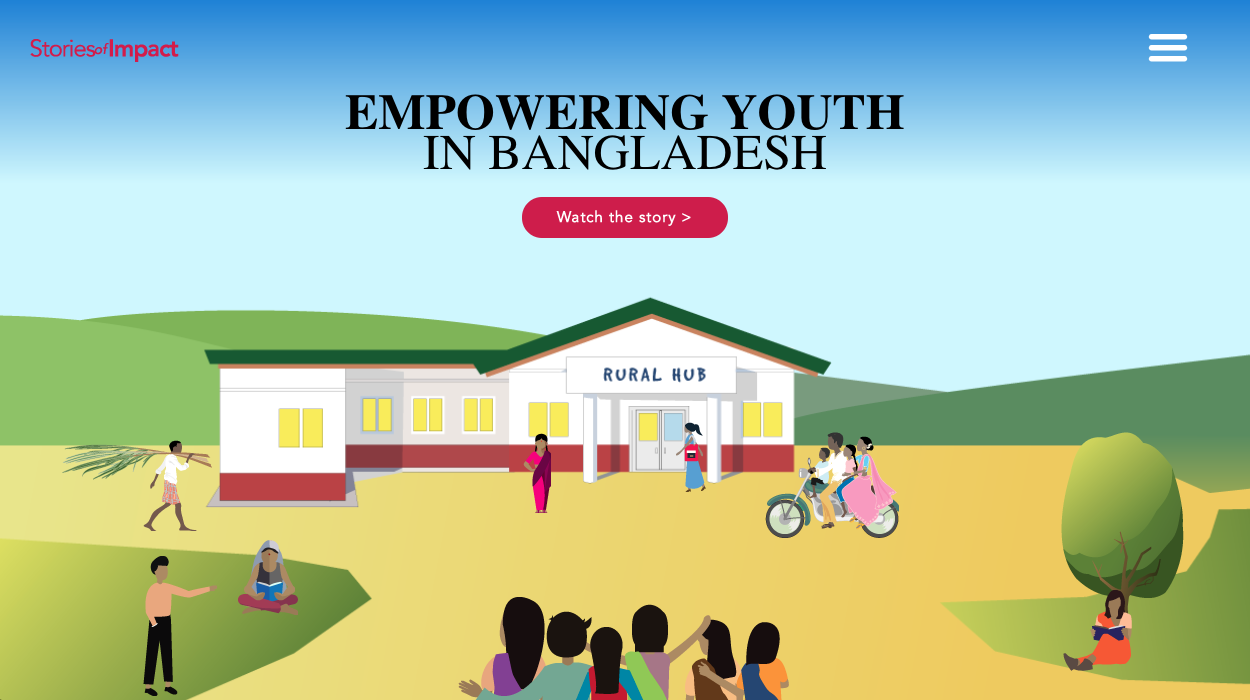 The steps taken till now are: Context analysing, solutions finding, match making, foster programming,  exchange facilitating and knowledge sharing. As part of this last phase a return visit took place. Three months after the team of Bangladesh visited India, two representatives of READ Centre and Honey Bee Network visited the learning group in Bangladesh to see what has been achieved so far. In a 3-day programme they visited the new projects that the learning group started, and helped to implement the lessons further by giving suggestions and new ideas.

Read more about the rural hub learning trajectory of Bangladesh on the E-motive website