Women's Day Special #SheChangesLives
International Women's Day is a worldwide event that celebrates women's achievements – from the political to the social – while calling for gender equality. On this day, The Empower Youth for Work Programme features a Women's Day special from Bangladesh.
Youth are often excluded from decision-making processes and denied their rights. Especially, young people living in the rural areas lack access to relevant skills, knowledge, and jobs. It is important to empower them, as for instance in Bangladesh, there are 31.2 million people aged 15-24 of whom 75% live in rural areas. Out of them, 18.1% of young women are in the labor market, compared to 29.6% of young men.
One of the reasons, for the low number of women in the labor market are social norms which confine young women to low-paid economic roles that do not provide opportunities to 'escape' poverty and perpetuate harmful gender stereotypes. Women's economic and lifestyle choices are also affected by the unfair distribution of household work. Moreover, a lack of sexual and reproductive health rights further limits women's economic opportunities and empowerment. Mala's story is one of many examples of this, but her curiosity and bravery show that there is always a way to achieve more.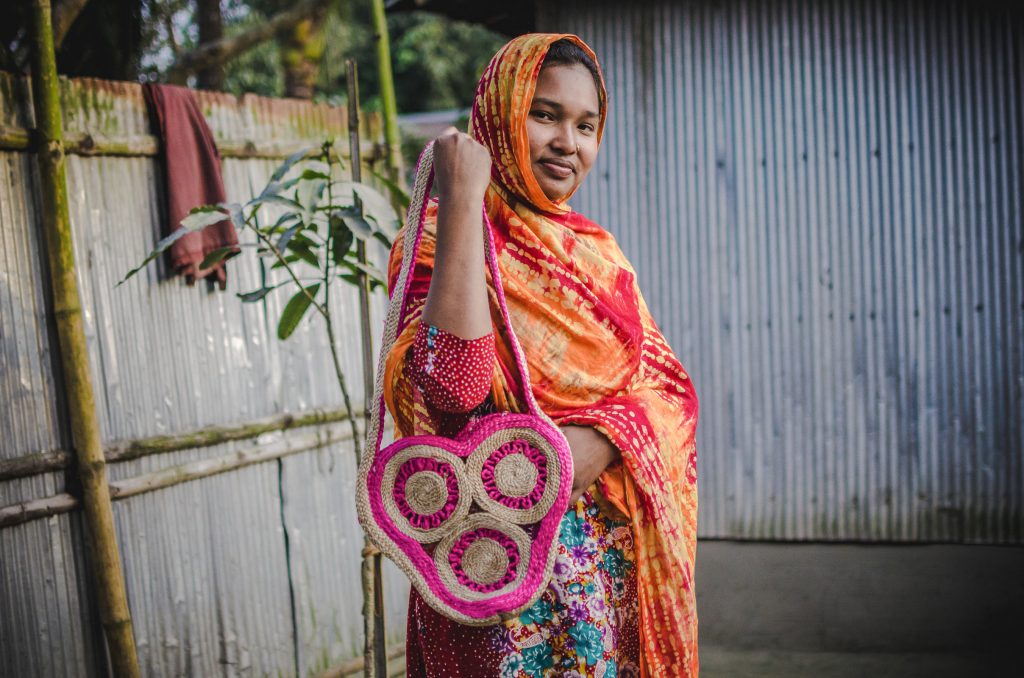 "My husband didn't allow me to go out and explore the world. I have formed my own world within the boundary I live in. I make jute products of various types; this is the way I chose to learn more about myself and how I discovered my creativity. My favorite jute product is ladies bag."
Mala from the Rangpur district #SheChangesLives
A lack of voice and representation means that norms, policies, and practices do not reflect the situations youth face and does little to lift them out of poverty. For example, it results in a lack of investment in youth-friendly sectors, in limited job creation, as well as in old-fashioned and unattractive training programmes. The projects carried out by the Empower Youth for Work programme together with youth and other organizations aim to ensure a fair treatment and an improvement of young people's lives. Together, we can help motivated women like Nupur, to be heard.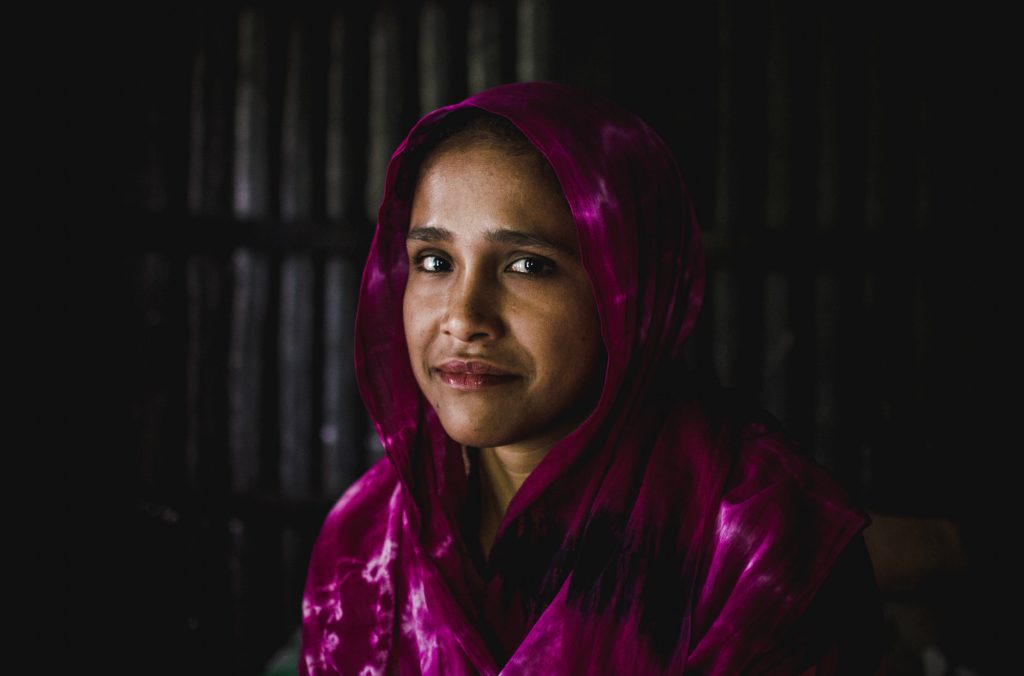 "Being a divorcee in this rural society is very challenging. But I am confident that with my  skills and motivation I can and I will step ahead."
Nupur from the Barisal district #SheChangesLives
With more professional support and financial services for small businesses, there would be more jobs available for youth and it would help them and their families in escaping poverty. As expressed by Hira, improvement of skills is beneficial at work. Just like her, young people can be prepared to enter the labor market-ready, as well as access better jobs and entrepreneurial opportunities, consequently giving them a chance to provide for their families and for their future.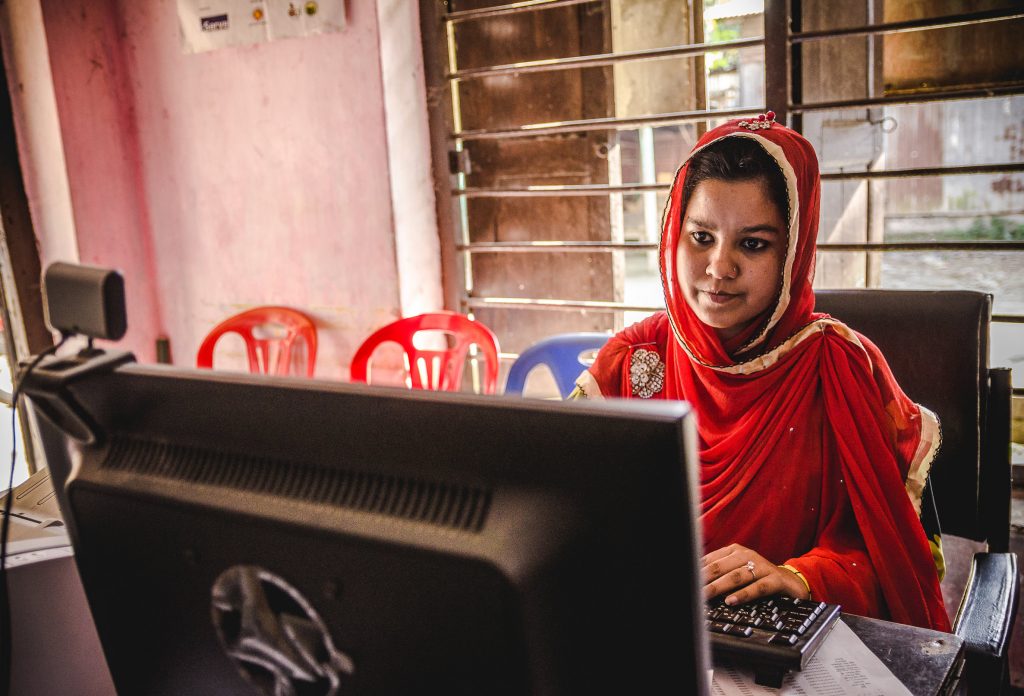 "The nation is getting digitalized, so am I. I am not only getting benefited out of this revolution but also moving forward with it and contributing to the digitalization through my work."
Hira from the Rajshahi district #SheChangesLives
With their energy, skills, and creativity, young women like Rumi can drive social change, strong economies, and vibrant democracies. Working together with young people, governments, and the private sector, we can make huge impacts on rural communities by tackling the high rates of youth unemployment, gender inequality, and the effects of climate change.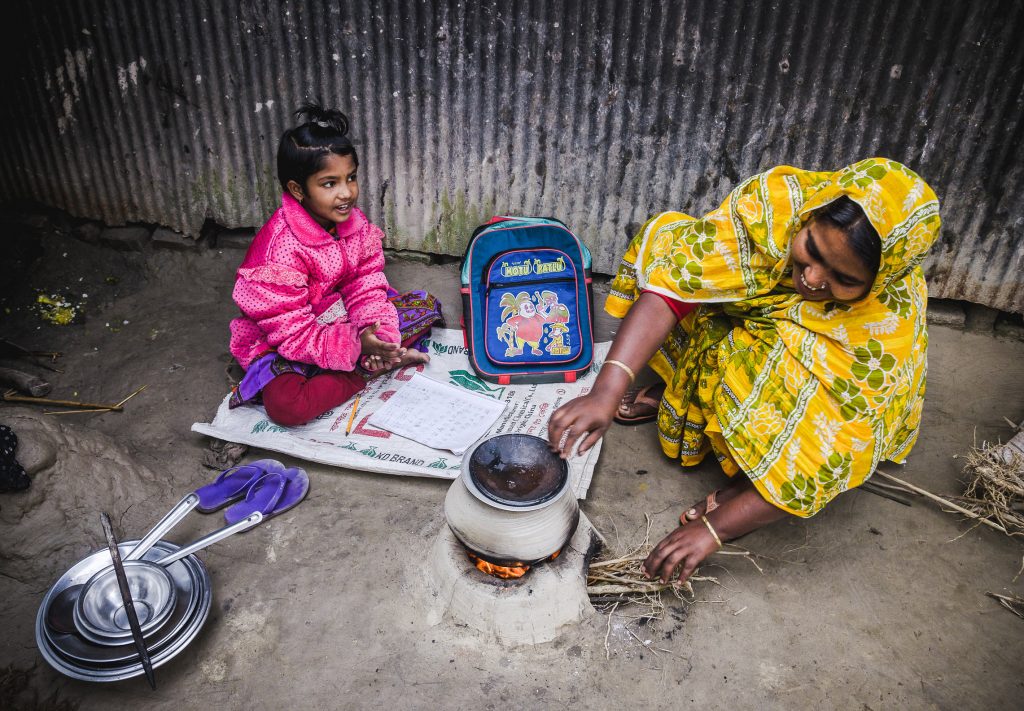 "Education always starts from home –this is what I have learned back in my school days. I am not educated enough but I dream of being a mother of an educated child, my daughter Moni. Despite my endless chores, I still make time to look into her education."
Rumi from the Rangpur district #SheChangesLives
To know more about the inspirational and brave women introduced in this article, follow our website as their full stories will be appearing soon!
Photo credits: Syed Tasfiq Mahmood