Celebrating success on National Youth Day
On National Youth Day 2019, Oxfam in Bangladesh recognized the positive contributions Empower Youth for Work youth are making to their communities and society.
Every year in November, the people of Bangladesh celebrate National Youth Day. In 2019, EYW celebrated the day with an event bringing young people together with representatives from government, other youth networks and NGOs. The event celebrated their many achievements, and Oxfams country director, Dipnakar Datta, presented awards to 20 young people for their work as active citizens and entrepreneurs. Special guests included Md. Anowarul Islam Sarker of the Ministry of Youth and Sports and  Mr. Gopal Krishna Ghosh, Director of the NGO Affairs Bureau.
Worthy winners
EYW training has enabled youth, especially young women, to get involved in economic activities ranging from garment-making, catering and food businesses to community health, compost production, cattle rearing and much more. Young people have grown in confidence and are now working with local government and non-government stakeholders on a range of community initiatives, including disaster preparedness and the response.
"As young people, we always try to support the government voluntarily in different issues," explained Nazrul, from Khulna. "Recently we took responsibility for raising people's awareness about Cyclone Fani and Cylone Bulbul. We are always ready to support the government in community development, and we feel more encouraged if we get recognition from government for our voluntary work."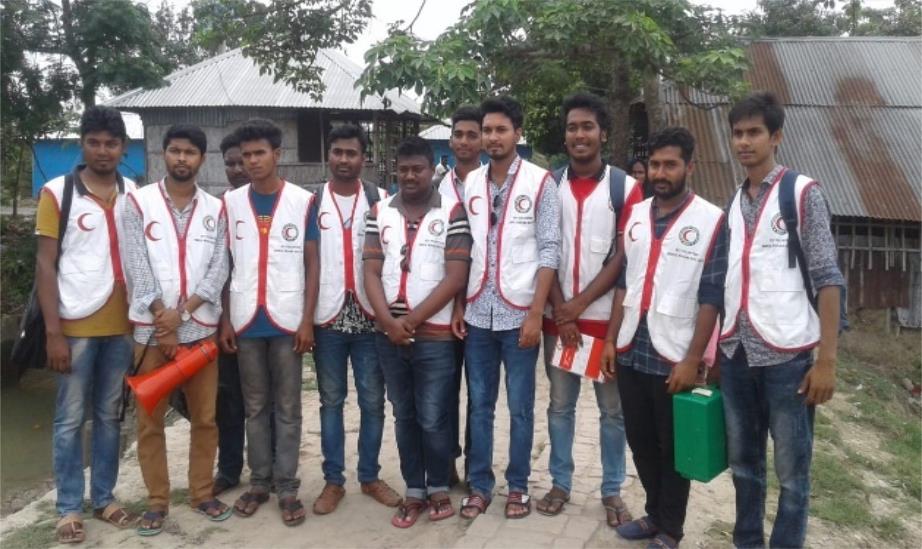 Youth also getting involved in national policies like the Youth Budget and National Youth Policy. This means they can put forward their needs and ideas, helping to create the conditions to become economically and socially empowered.
Asking for help
The National Youth Day event not only recognized achievement – it also gave young people an important chance to to talk directly to government representatives about the challenges they face and the help they need to succeed.
For example, Shahzada is from a youth group in Rangpur, one of four EYW groups in the district that have recently been formally registered as government youth organizations. She requested more information about how to gain support: "Now we have government registration, it means we can avail government facilities, but we do not know the procedure for this. It would be great if we could get suggestions and information about government plans for registered youth organizations."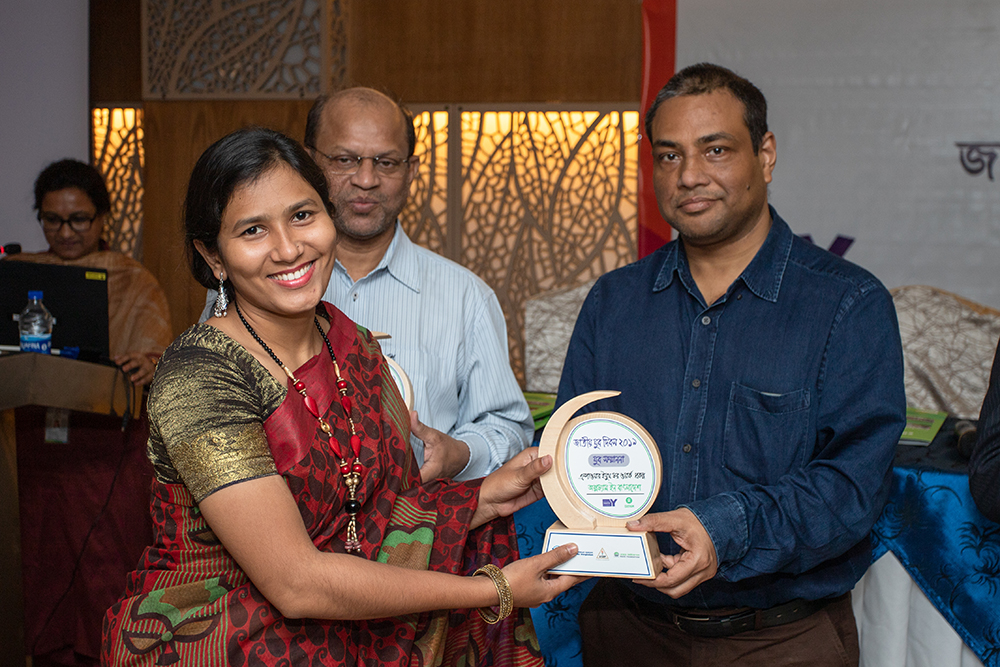 "The youth are doing a fantastic job"
Sima from Rajshahi took the opportunity to highlight the funding challenges young people face when trying to start up businesses: "As young entrepreneurs, we need financial support from banks and other financial institutions. But the process of getting this is very difficult for youth who don't have any gurantee money or property. So my request to government is to make the loan process easier for youth."
The Chief Guest, Md. Anowarul Islam Sarker, was full of praise for the young people, and emphasized that the government is keen support them:
"These youth are doing fantastic job. The government has different plans for their development, like establishing information centers in every sub-district, allocating more budget for start-up businesses and introducing new training modules. The government is also working on a National Youth Policy and National Youth Council. I want to thank Oxfam in Bangladesh for doing half of the work for the formation of a National Youth Council."