Rapid response to Cyclone Fani by active youth
In May 2019, Cyclone Fani struck Bangladesh, killing 17 people and leaving a trail of devastation. EYW youth groups in Khulna and Barishal regions quickly mobilized to help communities prepare for the cyclone's arrival and recover in its aftermath.
Cyclone Fani hit Bangladesh on 3 May, with wind speeds reaching 150-180km per hour as it swept across the country. EYW youth groups in the Khulna and Barishal regions wasted no time in helping to warn their communities of the risks and mitigate the impact of the deadly cyclone.
Rapid response
After hearing about Fani from social media and other sources, EYW youth group members from different districts got together to decide how to raise awareness. They held public meetings to highlight the most vulnerable areas and to tell people about the measures they should take to protect themselves and their livestock. They made a list of mosques, churches, schools and other public venues that could serve as shelters during the storm. These findings were communicated to local government and NGOs working on disaster risk reduction.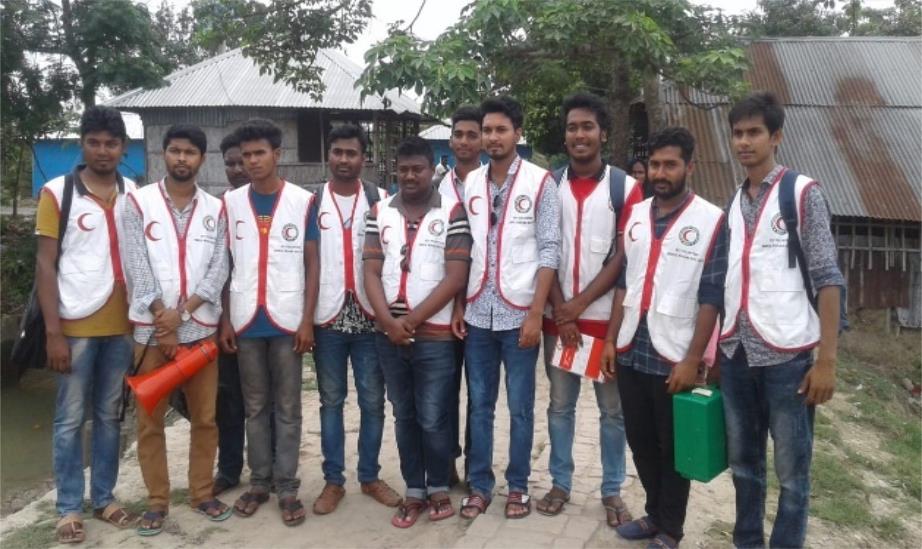 The young people biked around their regions to warn of the storm's arrival, even traveling to coastal areas to get the message out to fishing communities. They made announcements through the mosque, and offered the local government their voluntary support with the preparation and relief efforts. Their quick action was possible thanks to the organization of youth groups at all (Ward, Union and District) levels of the community.
Longer-term recovery
Through their quick action, the youth groups played an important role in saving people and enabling them to protect their homes and animals. Fortunately, no lives were lost in EYW working areas. However, the cyclone inflicted serious damage across both regions, causing blocked roads, fallen trees, collapsed houses, damaged water systems and food shortages.
In the days and weeks following the disaster, the youth groups were trusted, given their intimate knowledge of the community, in supporting the government's disaster response. First, they helped prepare an impact assessment to prioritize the areas and people most in need of assistance. Young people then provided First Aid, cooked and provided food, clean drinking water, and saline solution to help treat injuries. They also helped to reconstruct roads and homes – making a vital contribution to the government program and enabling affected families and communities to get back on their feet.
"Youth of EYW project are taking different types of initiatives for social development. Their initiatives during Fani were really commendable and I must appreciate this." - Mr. Ahmed Ziaur Rahman, Upazila Nirbahi Officer, Batiaghata, Khulna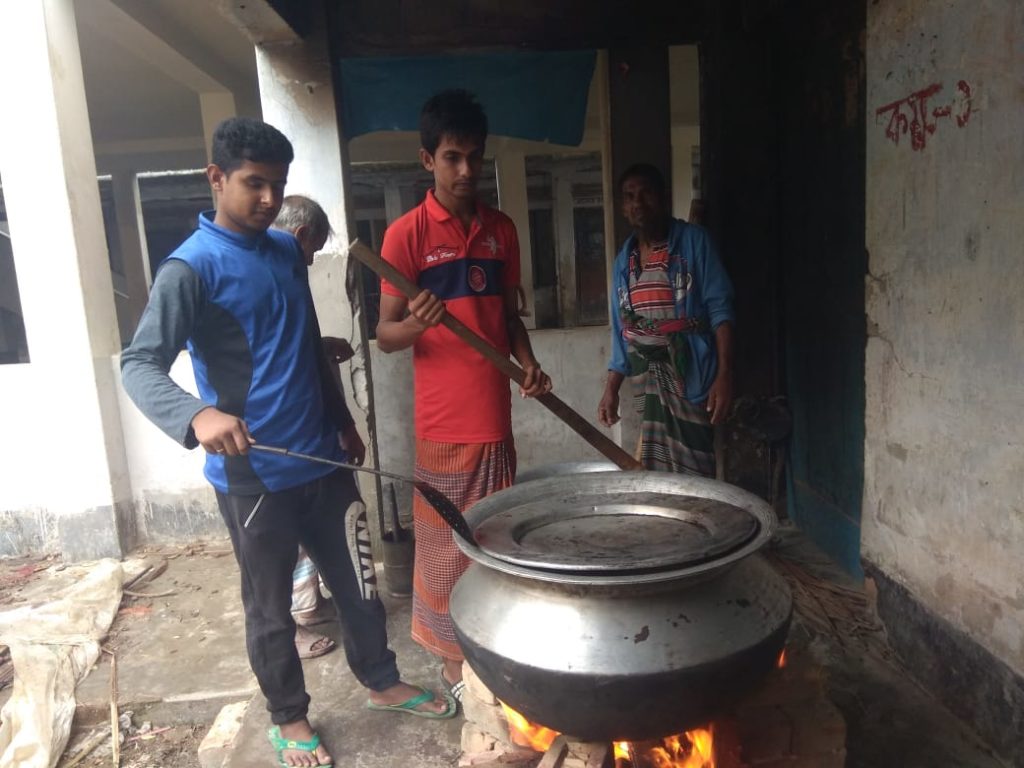 Prior trainings from EYW partners on youth active citizenship and vulnerability to climate change played an important role in developing young people's perceptions of their own capacity to take the initiative and mobilize in times of crisis. Through their relief efforts in response to cyclone Fani, youth set an example to authorities and other communities alike of what can be achieved when people work together.