"Dare to dream" - Marlina's story
As the daughter of a fisherman, Marlina's backyard is the sea. Unfortunately, her village in South Sulawesi is many kilometres from higher education and work opportunities in the city. 
With
 support from the 
Empower Youth for Work
 project, Marlina is 
showing other young women that 
there is an alternative to early marriage
.
"Usually, boys who graduate from elementary school go to sea, while girls stay at home until someone proposes to them," says Marlina – who is determined to break the mold. As a young girl she went to live with her aunt so she could continue her schooling, graduating in 2019 with a degree in Biology. Upon returning home to Bonto Bahari, she and a friend set out to improve education. At first, they held classes in villagers' houses, but eventually – impressed by their efforts – the residents and village head funded a school building and uniforms.  
Pursuing local opportunities 
Marlina joined EYW trainings in 2019, where she was particularly inspired by the GALS methodology. "Before taking part in GALS, we had no thoughts about what the future would be – we were just going with the flow. The facilitators helped us to define our dream and the steps to achieve it." Her dream is to improve her teaching skills by studying early childhood education.  
Marlina became an active member of the Laskar Jaya Bahari Youth Hub, where she works in a team of 25 young people producing and selling crab chips. This gave her a taste for entrepreneurship, and she started her own small business making ice creams and cakes. 
The EYW trainings inspired Marlina to form a support network with other young women and share her knowledge. "The most important lesson is that you can be independent and confident," she says. "My personality has changed. Now I have my own income, and I can help my friends plan their dreams."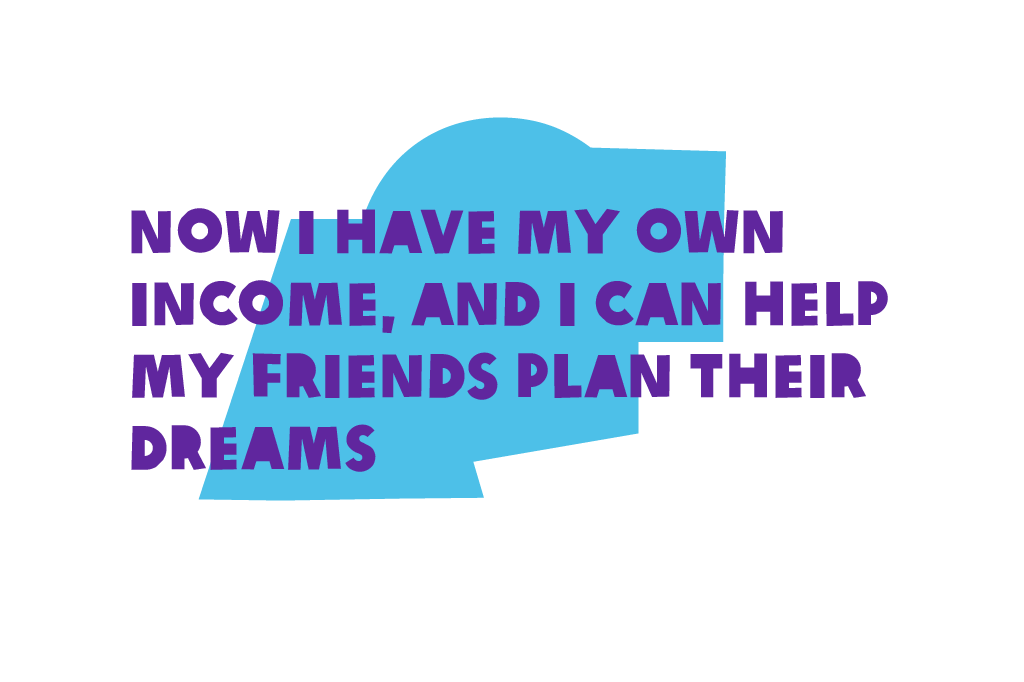 Marlina has also earned her parents' trust. "In the past, my parents forbade travel. Now they trust me. If I say 'Oxfam' or 'Empower Youth for Work', they automatically think about youth activities." 
A brighter path ahead 
Today, Marlina no longer doubts her own abilities and wants to inspire other young women to set their sights higher. "Women have to move forward. We can't only rely on income from our husbands.'' ''If you have a dream and you haven't achieved it, don't change the dream. Just change your strategy. Because maybe it's just not the right time yet." 
To learn more about GALS, Click Here