From ordinary to extraordinary; how three young people from Pakistan achieve their goals
Meet three young people from Pakistan, Shahbaz, Aleena and Mukhtiar, who are overcoming many different barriers to achieve their goals.
Shahba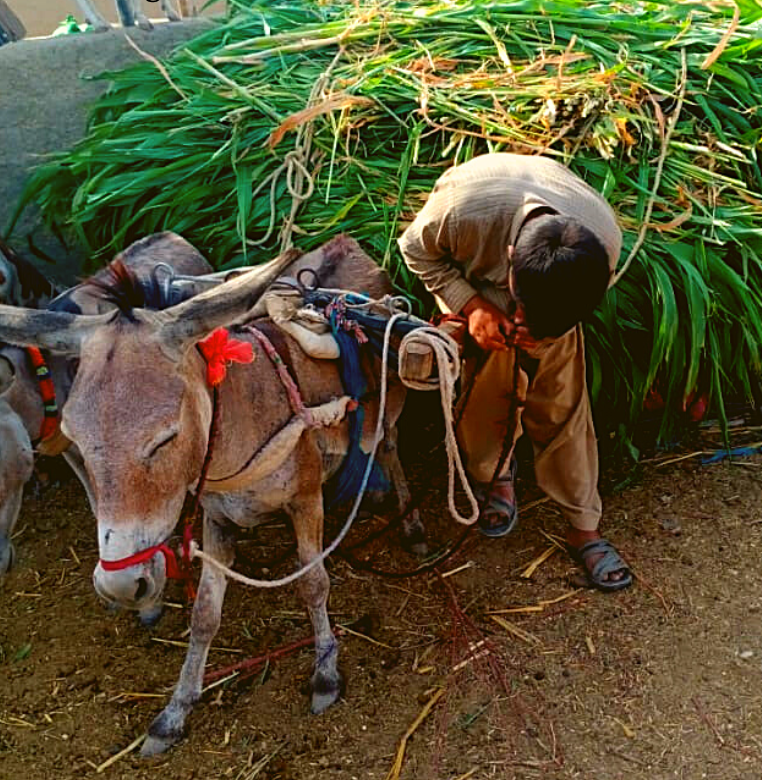 Shahbaz Chandio lives in a village in Pakistan's Jamshoro district with his older brother and younger sister. When their father died and their mother became seriously ill, Shahbaz was forced to give up his studies to try to support the family. However, without a clear way forward or the funds to start his own business, it was a struggle to survive.
When Shahbaz heard about the Empower Youth for Work (EYW) project, he realized it could help. He took part in the project's mentoring support to explore his future goals and aspirations, and to make an action plan to achieve them. As part of the EYW 'kick-start package', Shahbaz received a grass-cutting machine and set up his own business selling grass as animal fodder.
Shahbaz says that when received the grass-cutting machine, he thanked God for providing him with the opportunity. He worked hard and the business grew. Shahbaz decided to sell his only asset, a goat, to buy a donkey cart so he can deliver orders to his regular customers.
Now he is selling almost 400kg of fodder and earning around 900 rupees per day. He has bought a money box and is setting some of his earnings aside towards new equipment that will enable him to expand the business. The family can now live comfortably, and Shahbaz has many plans for the future. What is the secret of his success? He puts it down to having a clear goal:
"Once you have settled on your destination, with hard work and a positive approach anyone can succeed."
Aleena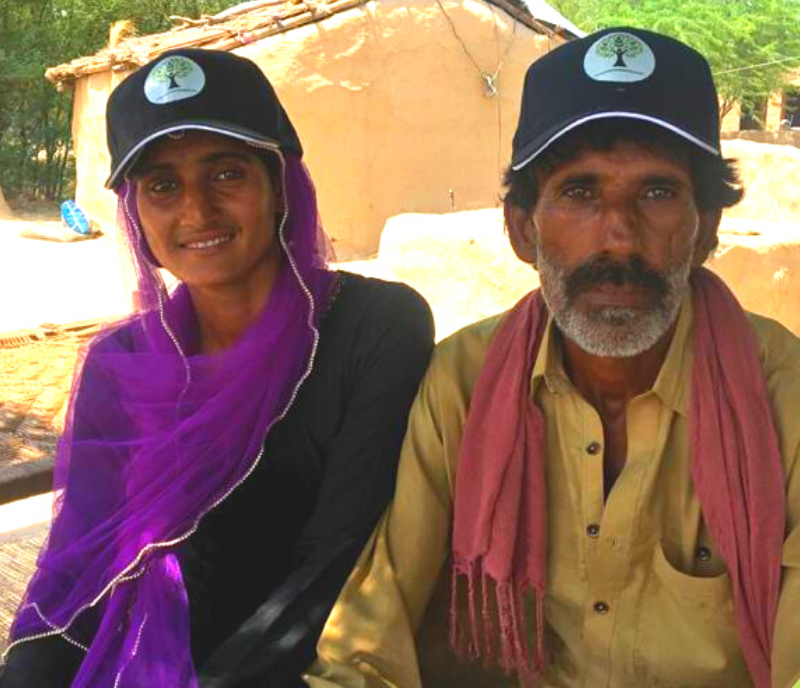 Gearing up to break taboos
A woman riding a motorbike, or even a bicycle, is not a common sight in Pakistan. Strict social norms discourage women from doing things that are seen as the exclusive preserve of men. Challenging these norms takes great courage.
Thankfully, courage is something Aleena isn't short of. In 2019, she became involved in the EYW project and started working as a community volunteer. She also took part in life skills and technical training to build her confidence to seek work. Aleena realized that she would be much more employable if she could get around more easily. She asked her father if he would teach her to ride his motorbike – and to her very great surprise, he agreed.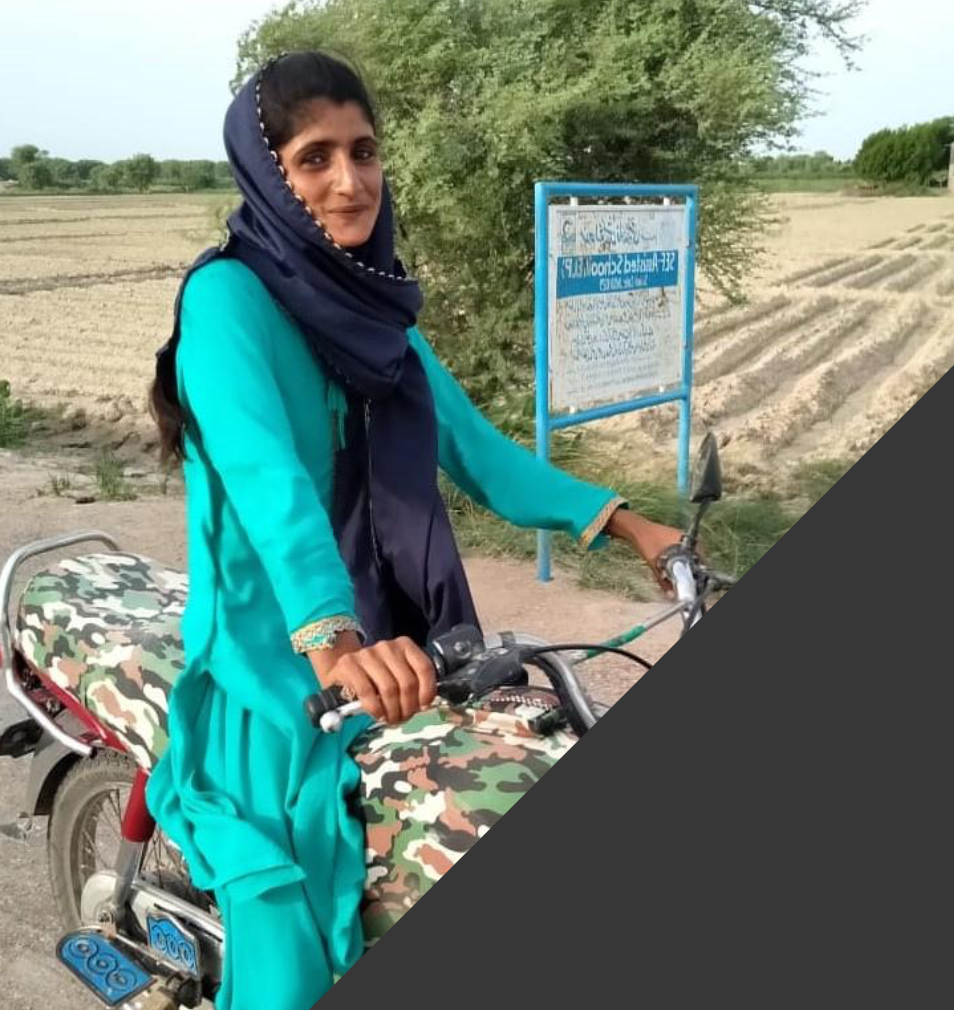 Despite facing disapproval and sexist comments from people in their village, the father and daughter persevered, and Aleena is now a confident motorcyclist. Her father is proud of her achievements, and is encouraging other men to rethink their attitudes:
"Your daughter is a blessing. Treat her with utmost respect and let her to fly to touch the sky with her full potential – do not confine her to the boundaries of rigid customs and suppress her emotions and dreams due your own patriarchal mindset. Educate her, let her do the job she wants to do."
Aleena has created her own identity as the first woman biker in her community – challenging taboos head on, shifting perceptions and inspiring other women and girls to do the same.
Mukhtiar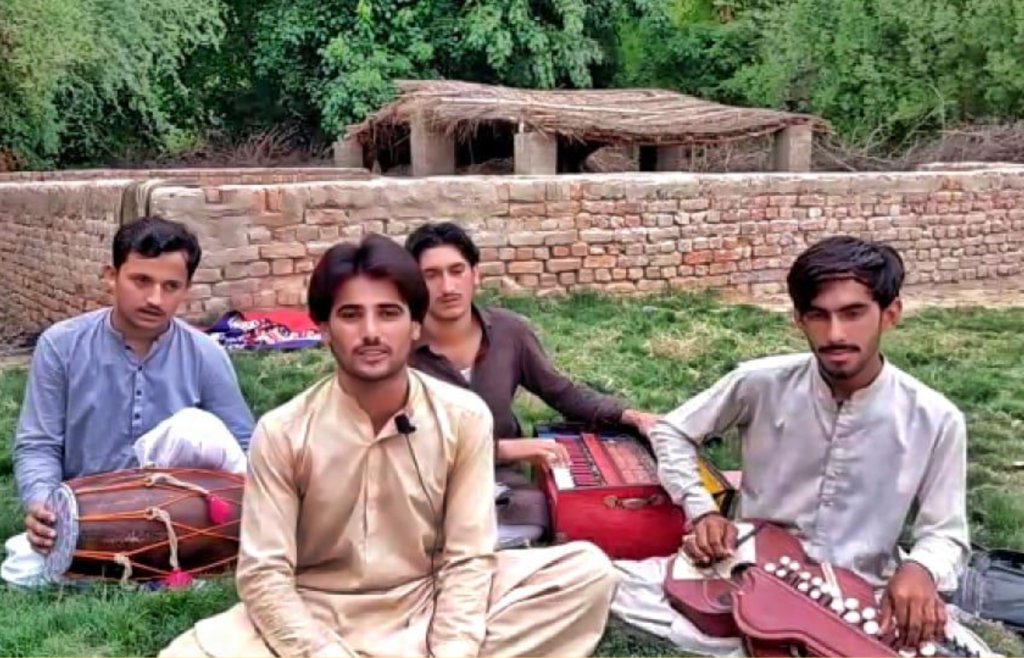 "Don't stop believing"
For as long as he can remember, Mukhtiar Hulio has wanted to be a singer. But despite being blessed with a beautiful voice, he was too afraid to use it, fearing ridicule or rejection from his friends and his family.
Mukhtiar contented himself with working alongside his brother in their father's flour business. Then in 2019, he became involved in the Empower Youth for Work project. He took part in the GALS (Gender Action Learning System) training, which aims to help young people to achieve their goals in life. This allowed Mukhtiar to picture himself as a successful singer.
With the support of a mentor – another keen musician – Mukhtiar found the courage to release a video of himself performing a song. The next step was to sing in front of a live audience alongside his mentor. Finally, Mukhtiar has found his voice and his confidence is growing with each new performance. He has the following message for other young people:
"You never know how life turns around… so keep believing in yourself and stick to your vision until you make it come true."