Pakistan marks 16 Days of Activism with "I Am More" Campaign
In Pakistan, the "I Am More" campaign, supported by Oxfam and Enough Campaign, started from the 16 Days of Activism on the 25th of November, and ran until International Women's Day on the 8th of March.
For the campaign, the individuality of women and girls was celebrated under the tagline of "I Am More", aiming to highlight their ambition, achievement and contribution which entails a life made up of informed decisions and choices. The digital campaign consisted of several profiles that highlighted the remarkable achievements of Pakistani women from the project areas, acknowledging their stories of determination and self-realization. In support, the Enough Campaign focused on the issue of Child, Early and Forced Marriages (CEFM).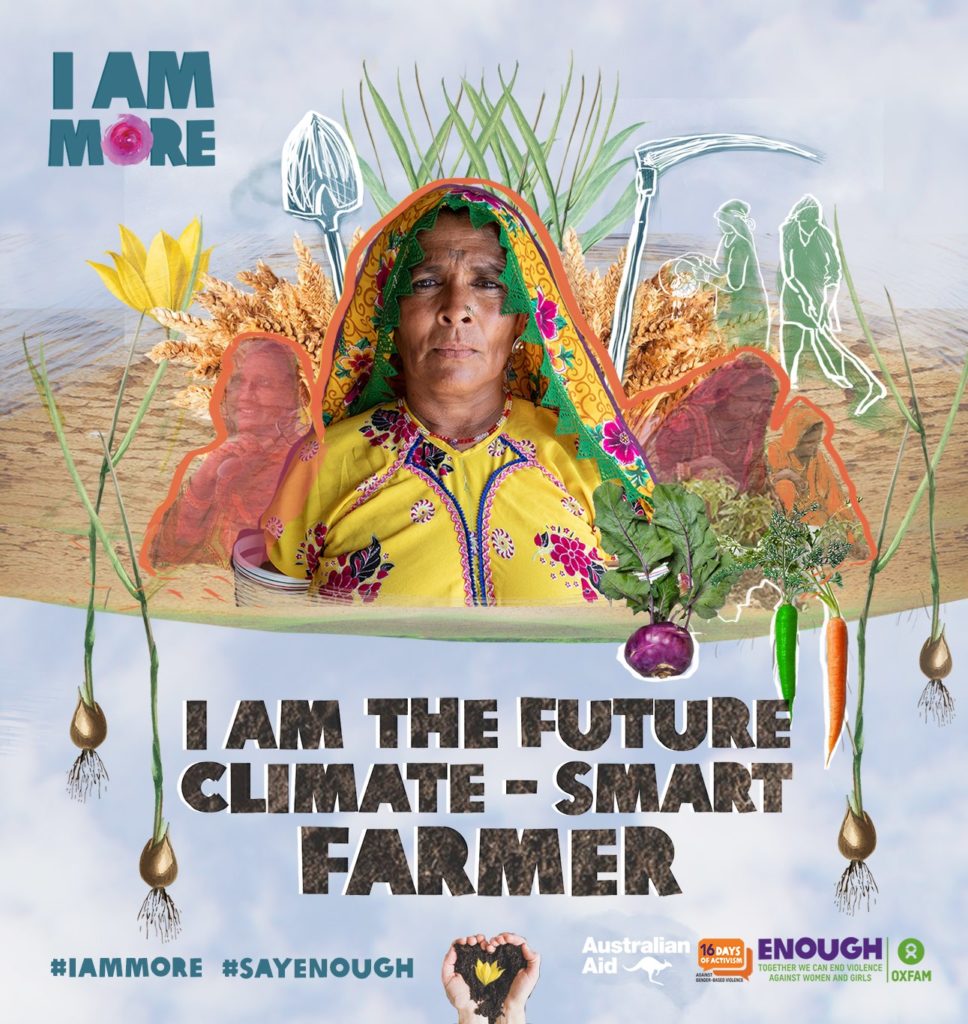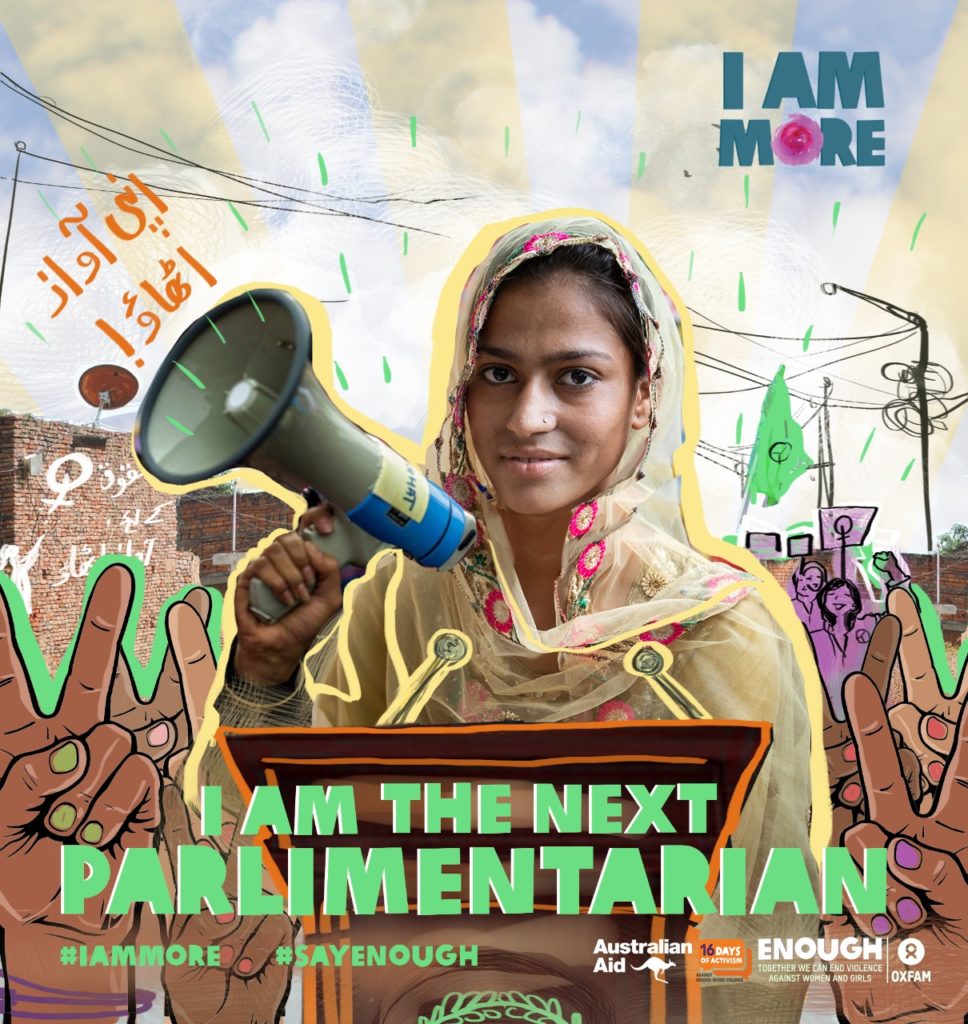 Events were also held to commemorate the 16 Days of Activism. In the city of Lahore, a theatre performance titled "AB NAHI" on ending violence against women and girls was held in December, attended by students, academia and government representatives at Lahore University. Produced by Rafi Peer Theatre, the play included engaging performances by seasoned actors on the various forms of violence that women and girls face every day. The event also included a lively discussion on the play, its lessons, and how everyone can contribute to putting a stop to such practices.
Addressing the audience, Oxfam in Pakistan's Country Director Mohammed Qazilbash said, "Violence against women and girls is wrong, and this needs to be openly talked about among friends, peers and family members. The change has to start with individuals."
Present at the event was also Kaneez Fatima, chairperson of the Punjab Women Protection Authority (PWPA), who talked about how women are constantly relegated to menial tasks. "We need to raise awareness to create gender equality, and it starts with everyone taking care of each other."