Stories to dialogue with the government
As Simon Sinek said "Stories are attempts to share our values and beliefs. Storytelling is worthwhile when it tells what we stand for". Last month, the Empower Youth for Work team kicked off  the 'Stories to Influence' process in Rangpur, Bangladesh. Youth lead in assessing, identifying, and sharing stories to influence the government in implementing youth empowering policies. It was carried out with the Country Team, Partners in the field and Oxfam Novib.
Stories to Influence
Empower Youth for Work is a programme led by young people in which they are being consulted, engaged, and empowered to achieve the overall goal of youth social and economic empowerment. During story gathering, the key focus was on identifying and accessing stories which had strong messages to influence a wide range of people, from communities to national government and the private sector. These stories have been coined 'Stories to Influence'.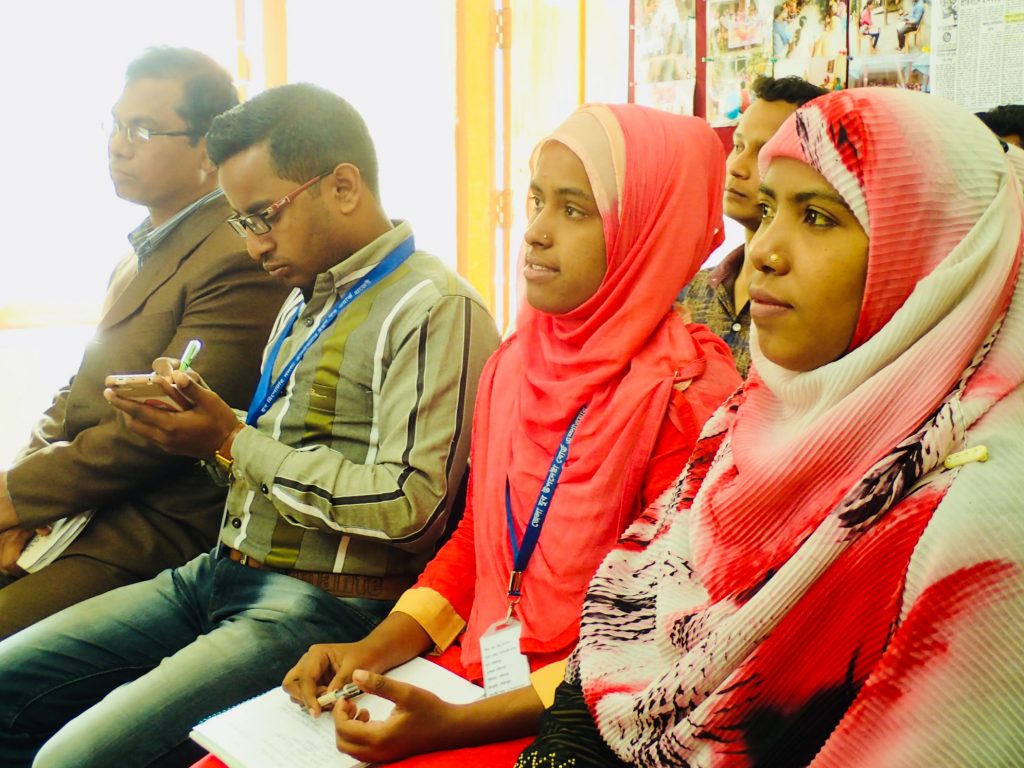 "I feel overjoyed that I got this chance and thank the EYW programme for making this platform where not only I but also lots of young people from remote areas could come and express their opinion. I will share my experience and feeling with the other youth group members so that they also feel the urge to do something for our country."- A youth representative Sarjan Mahmud Emdad
Youth take the lead
The key purpose of gathering the 'Stories to Influence' the Empower Youth for Work programme in Bangladesh, was to present why and how social and economic empowerment of young people can bring social change and what the government can do to support this. The Empower Youth for Work programme believes that the empowerment of rural youth should be achieved by providing them with useful training and skills,  an enabling, fair and equal work environment, improved private sector practice, increased market access and new enterprise development. During the story gathering process, an inclusive process was maintained where young people took the lead role in identifying stories that have shown evidence of positive change in young peoples' lives after engaging with the programme. This way of working created a sound basis to formulate input for a dialogue with the government, a key actor in enabling the empowerment of youth for work.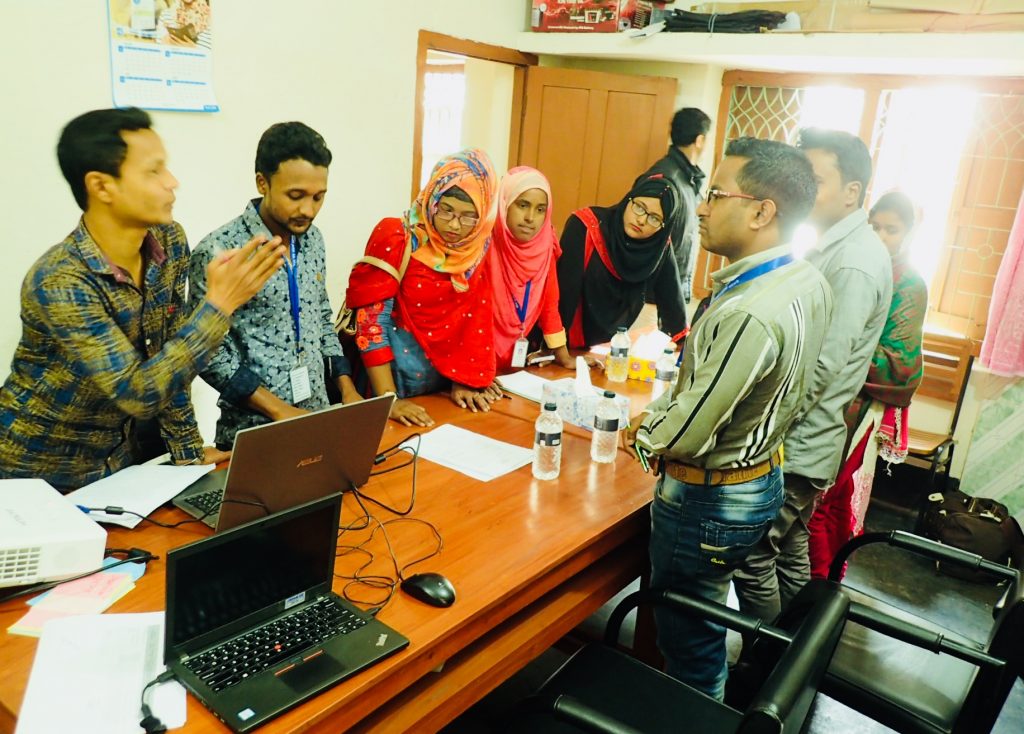 I feel valued that I have been consulted and given a chance to be engaged in the process of story collection. These are our stories and my engagement has really helped me understand how stories work and what they can do for the lives of young people." – Arshina, District and National youth advisory board member, EYW, Rangpur.
Writing recommendations
The stories formed a basis for youth to write recommendations, calling upon the government to contribute to the lives of young people through designing need-based economic opportunities and facilitating active youth citizenship. 48 young people, from 8 divisions of Bangladesh, joined to analyze the 8 articles of the National Youth Policy. Concrete recommendations were prepared on what needs to be included for a sound implementation of the National Action Plan (NAP). In total, 27 recommendations were handed over during  "National Dialogue on Youth Policy 2017 and Action Plan 2018" event where various governmental representatives, such as State Minister of Ministry of Youth and Sports, Deputy Minister, and a Parliamentary group of Youth were present. 8 members of parliament joined the gathering and appreciated the proposals. Moreover, they requested relevant ministerial representatives to incorporate these recommendations in the NAP.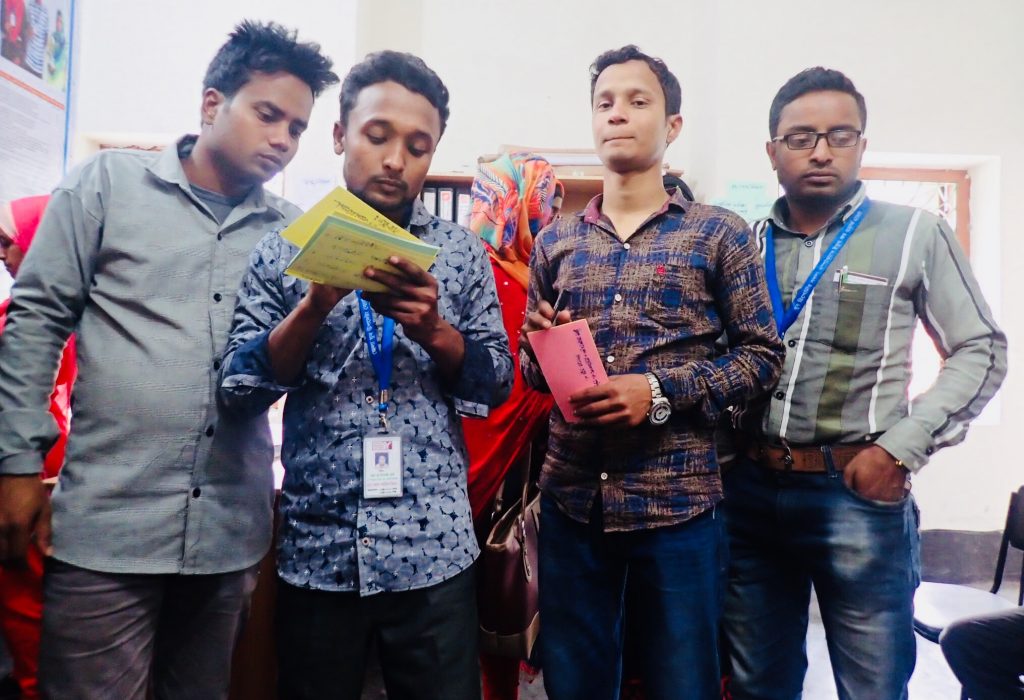 We appreciate the recommendation of creating a youth council and we do intend to create an inclusive National Youth Council where the young people from all over the country can participate. If we can create this council then it will be a milestone for us."  - Secretary, Asadul Islam, Ministry of Youth and Sports.
Stories to dialogue with the government
Besides the written recommendations, two elaborate stories of Youth were showcased at the event representing different voices from the Empower Youth for Work programme. Around 140 young people from all over the country were present alongside various journalists reporting on the subject.  The key presentation focused on sharing the importance of youth social and economic empowerment. As expressed by Sri Biren Shikder, a State minister of Youth and Sports, the drive and involvement of youth is impressive:
"We highly appreciate the initiative of Oxfam and young people to organize such an event. We are impressed to see how the recommendations were made and presented.  We will ensure to incorporate these recommendations in the NAP. The ministry has given high priority to this event as you can see that all decision makers which included two ministers, Secretary, two joint secretaries and Director general of the Department of Youth Development are present here to hear from young people about their demands."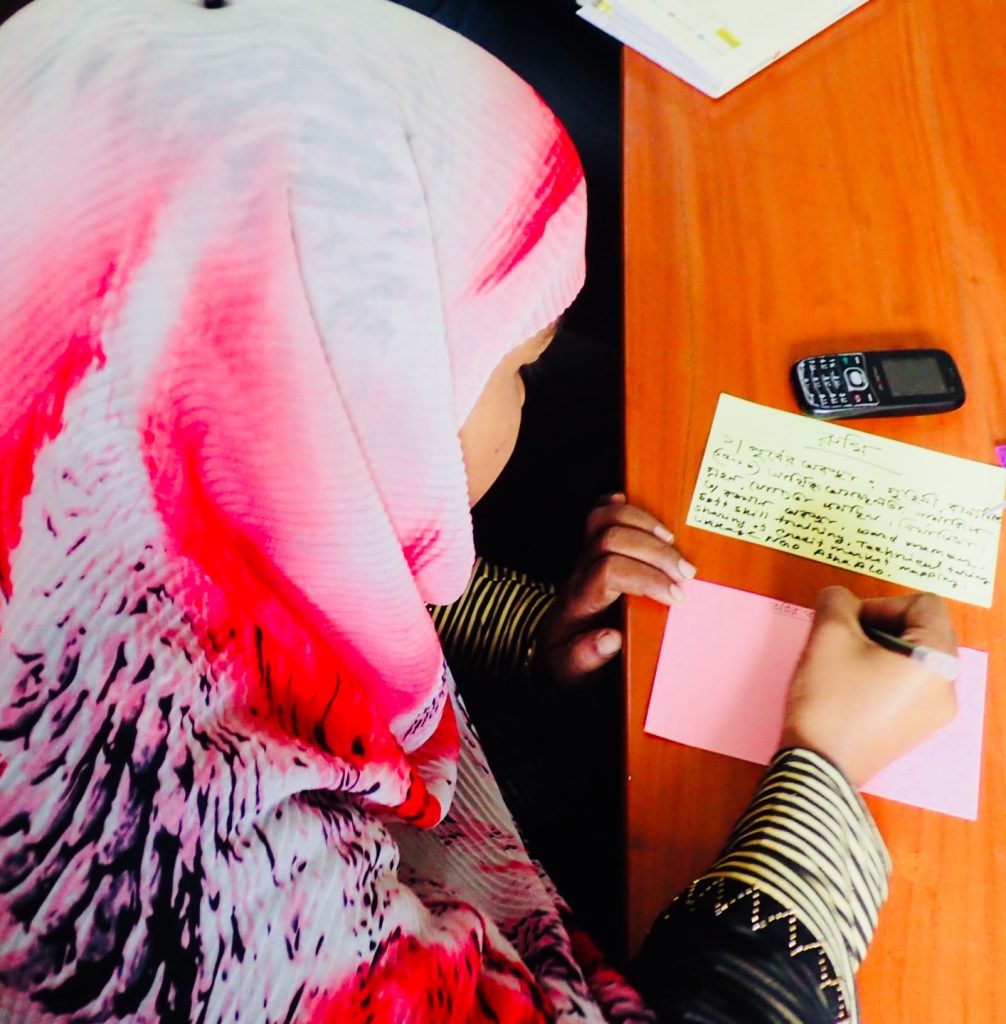 " Young girls like me are often ignored and are not given the preference to express their opinion. But EYW National Youth Advisory Board (NYAB) has given me a platform where I can represent thousands of young girls like myself and share what we think, how we feel, what we want." - Azmira Begum, a member of EYW National Youth Advisory Board.
The next course of action for Empower Youth for Work in Bangladesh will include:
Advocacy to include young people from the Empower Youth for Work programme in the steering committee to develop the National Action Plan for the implementation of National Youth Policy 2017. This way the voices of the most marginalized young people especially women are brought to the table.
Facilitate the process of creating an inclusive, non-discriminatory, and democratic National Youth Council. The success of creating this council will not only impact the youth of EYW, but also it will create a sustainable youth platform for all young people of Bangladesh to engage themselves in the decision-making process.
The stories identified and assesed by the Youth during this process also created the basis of the Women's Day Special.