Our country, our future: the Bangladesh National Youth Council
Empower Youth for Work is working to establish form National Youth Council to ensure that young women and men from all parts of society are involved in shaping their country's future.
Young people's participation in decision making is crucial for the development of any society. In Bangladesh, where youth make up more than a third of the population, their voices must be heard. Since 2017, the Empower Youth for Work (EYW) project has been working with the government to help create an inclusive, non-discriminatory and democratic National Youth Council. This will be a sustainable youth platform enabling all young people – including women and those whose voices are often unheard – to engage in the decision-making process and put the National Youth Policy into practice.
Today, 3,600 youth group members (70% female) in 204 youth groups are involved in the EYW project in Bangladesh. Of these groups, eight have formally registered under the government's Department of Youth Development (DYD) and more are set to follow. The groups have created links with other youth organizations all over the country, and many youth group members are now part of the Oxfam Youth Active Citizen (YAC) community, a global network.
Persistence pays
The journey towards the formation of National Youth Council began in February 2017, when Oxfam organized a dialogue between young people and high-level government policy makers. Youth from various rural and urban locations attended and convinced the politicians to consent to the formation of a common national platform for young people to take part in decision making.
On 19 August 2018, after many discussions between the DYD and Oxfam in Bangladesh, they finally came together to sign a formal MoU committing to the establishment of a National Youth Council. Since then, the Oxfam team has faced many hurdles, including a national election and several changes in DYD leadership, but was determined to see this commitment through to implementation.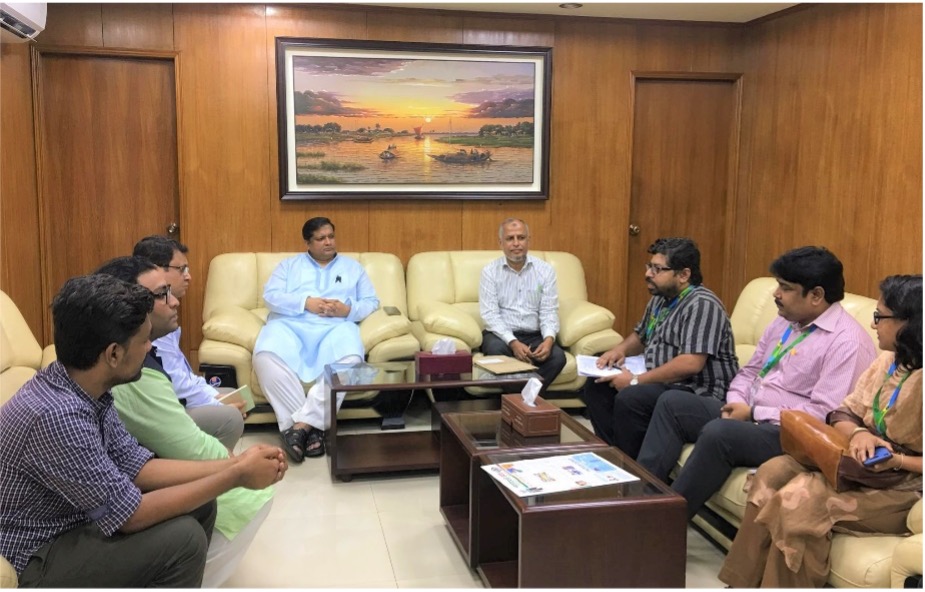 Another step closer
Another vital landmark was reached in July 2020, when a constitution for the National Youth Council was proposed at an inter-ministerial meeting organized by the Ministry of Youth and Sport. The ministry acknowledged Oxfam's vital contribution in helping the government to respond to young people's demand for a national platform and to turn this vision into a reality.
The National Youth Council will create space for youth from local to the national level to take part in implementing and monitoring of the National Youth Policy. It will be the first national platform to engage young people in the decision-making process so they can help shape their own future.