Youth Ka Green Pakistan update
In August, young people in schools across Islamabad did their bit to tackle climate change by planting a tree in support of EYW's Youth Ka Green campaign.
"Small actions today build a better tomorrow" was the campaign's message of hope, inspiring rural and urban youth to play their part in creating a safer, cleaner and greener environment. Campaign activities centered on the UN's International Youth Day (12 August) and Independence Day (14 August), and called on people to plant a tree instead of decorating the streets with paper flags.
In Islamabad alone, girls and boys in over 20 schools planted 5,000 trees. The young people were very enthusiastic about the project and committed to caring for their trees until they reach maturity.
A broad partnership
The team partnered with a  range of groups, including the environmentalist volunteer movement Social Echo, who helped to implement the campaign, and the National Agriculture and Research Center, which donated 1,000 saplings to kick-start the planting programme. EYW also collaborated with the Federal Directorate of Education, which manages the colleges in Islamabad, and personally met with staff from each of the colleges to ensure their students could get involved.

Clean and green!
Youth Ka Green links into Oxfam in Pakistan's wider 'Clean and Green' initiative and brings young people on board. Working with the tourism company Discover Pakistan, the campaign organized clean-up drives where young volunteers collected rubbish from popular beauty spots and picnic areas. Cleaning up the sites was just the start. The overall aim was to raise awareness among visitors to the sites of the need to care for these places by taking their plastic and other rubbish homes! Discover Pakistan also helped to promote the campaign images and messages.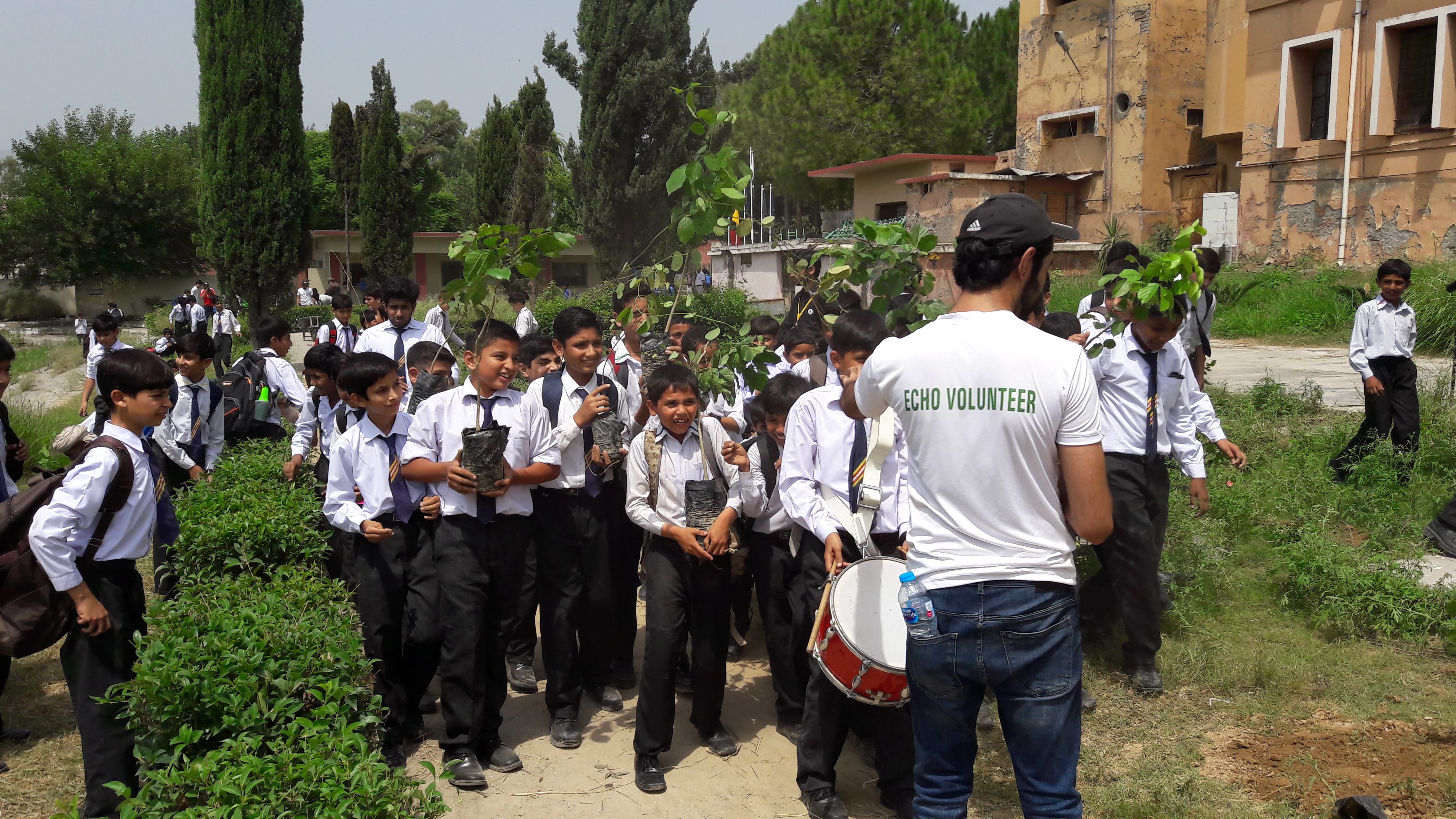 Gaining support on social media 
The tree-planting and clean-up activities were backed up by concerted campaigning on social media to raise awareness and gather support for a cleaner, greener, and safer Pakistan. During the peak week of the Youth Ka Green campaign, its Facebook page attracted 40,000 viewers and 505,349 total impressions (which are measured according to the number of users who either 'like' or share posts), while the Twitter account had over 7,600 users and gained more than 60,350 impressions.
Watching our waste
In the spirit of practicing what it preaches, Oxfam in Pakistan made efforts to cut its waste and signed a Memorandum of Understanding with SAAF Suthra Sheher, a company that collects and recycles garbage.
The whole 'Oxfamily' was involved in the campaign from the start, with the EYW team encouraging colleagues and district-based partners to get involved and plant trees near their offices, in local parks or in any other areas in need of a 'green touch'. On International Youth Day, the Oxfam Islamabad office took part in a treasure hunt – with the winners being the first to find and plant their tree.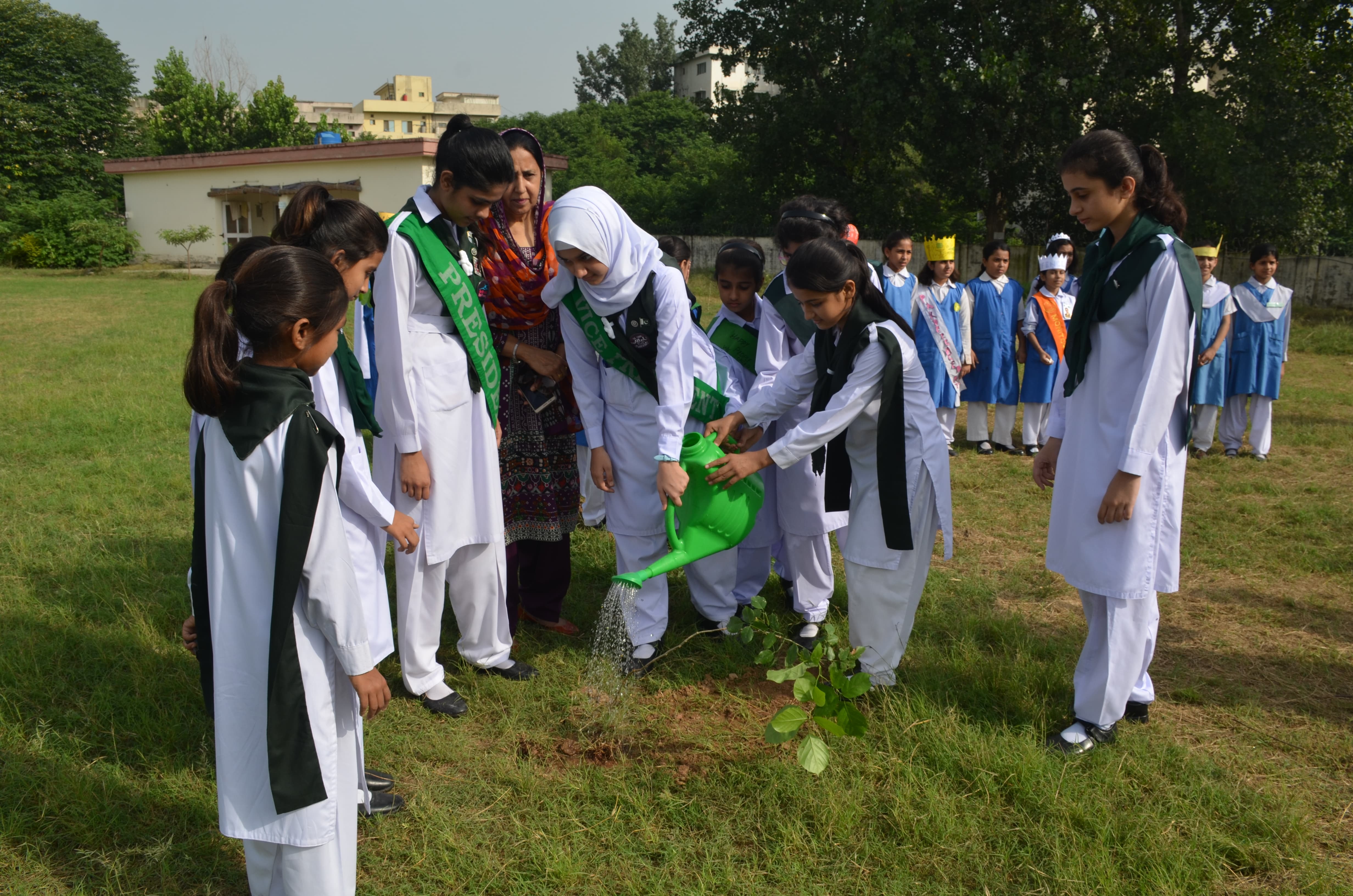 Lessons learned
The Youth Ka Green campaign was uncharted territory for the whole EYW team. Its success relied on finding the right people to work with, tapping into the right resources and having enough backing to implement the campaign effectively. As is often the way with a new approach, there were some false starts: for example, initial attempts to engage with the ministries of climate change and agriculture proved fruitless due to conflicting priorities. Working with the young people from Social Echo was very rewarding, though the team encountered some challenges in meeting internal compliance with regard to working with volunteers. These are all important lessons that we draw on in our future work campaign partners and volunteers.
Inspiring tomorrow's green guardians
Overall, the Youth Ka Green Pakistan campaign exceeded expectations and helped EYW to forge new alliances that will help us work on a larger scale in future to harness the energy and creativity of Pakistan's youth. Crucially, it kindled a spirit of environmental and social responsibility among the thousands of young people who got involved, and a determination to work for a cleaner, greener and more climate-resilient Pakistan.