'Youth Ka Green Pakistan'
With the 'Youth Ka Green Pakistan' campaign, we hope to inspire Pakistanis to make their country a safe space for youth, safe from physical violence and environmental crises. The campaign welcomes young people to both share their perspective on the kind of future they want to see for their country and also invites them to take small actions which can contribute towards this future.
Pakistan is among the countries that is hit hardest by the effects of climate change. However, consecutive heatwaves in Sindh, record-high temperatures in spring months and ever worsening water shortages have begun to sensitize urban Pakistanis to the realities of this environmental crisis.
Through this campaign, Oxfam in Pakistan hopes to encourage rural and urban Pakistanis, in particular youth, to take small actions to build a better tomorrow for Pakistan. Pakistan's youth, which make up 64% of the population, are the most important actors in driving change. Youth are today's active citizens and tomorrow's leaders. A large number of these young people are active on social media and are highly charged and politically sensitized.
Through this campaign, we hope to utilize the energy, strength and creativity of youth and encourage them to take lead in building their own future which is physically and environmentally safe, inclusive and conducive to growth.
The campaign will therefore be centered around International Youth Day (12th August 2018), Pakistan's 71st In­dependence Day (14th August 2018) and World Humanitarian Day (19th August 2018) and use these days as key moments to promote the campaigns key messages.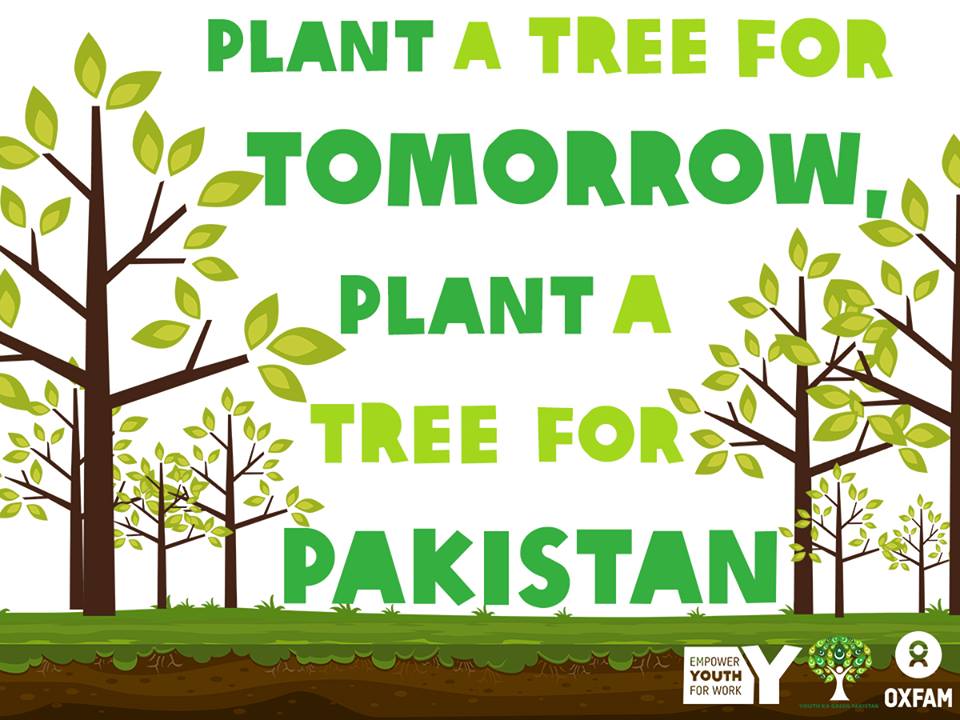 In particular, we will focus on two major themes-environment and the spirit of humanitarianism. Under the theme of environment, young people will be encouraged to take lead in reducing water wastage, improving solid-waste management and planting more trees while under the theme of humanitarianism, youth taking ac­tions for the welfare of humanity will be recognized and celebrated. The campaign ties in with the EYW project's existing campaign titled Clean & Green Pakistan, which includes tree plantations and clean-up drives. Through our existing programmes and campaigns such as EYW, Grow and Beat Plastic Pollution, this campaign will continue beyond the two weeks of August.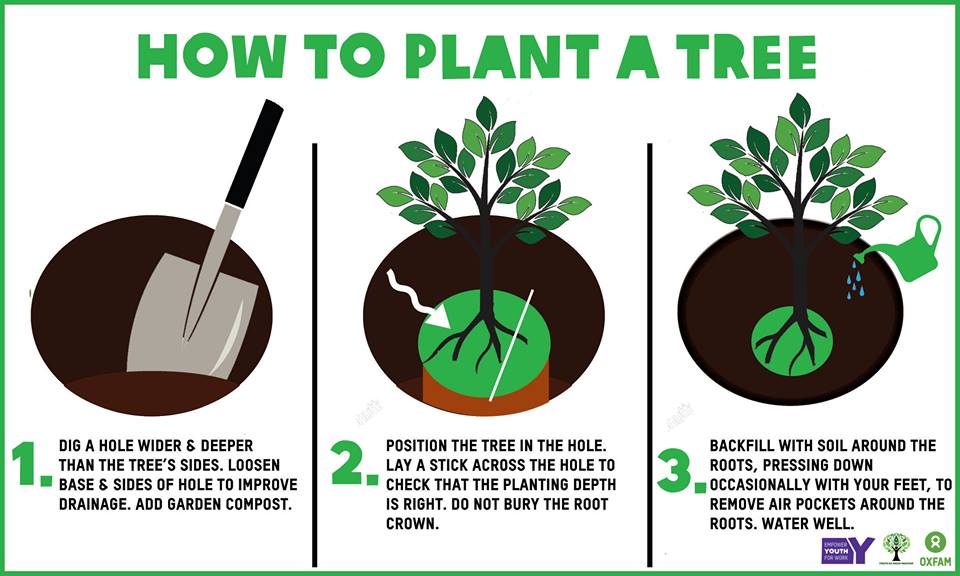 Furthermore, we are collaborating with Federal government colleges of major sectors in Islamabad and engage the young students in tree plantation drive within their own colleges. Students are asked to plant a tree in their name and take care of it till it gets mature. This tree plantation drive will not only promote the spirit of protecting the environment but will also encourage a sense of social responsibility and self-reliance for sowing the seeds of better tomorrow for future millennial generation.